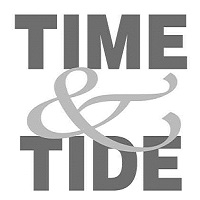 THE painstaking efforts of Union Home Minister Mr. Amit Shah and Prime Minister Mr. Narendra Modi have finally borne fruits with the signing of the Bodo Agreement. This, hopefully, will end the long-drawn saga of violence by separatist Bodo organisations. What is significant in the tripartite agreement is that the territorial integrity of Assam will remain intact.
Thus the demand for a separate Bodo Land will be buried for ever once the 1500 and odd militants belonging to National Democratic Front of Boroland (NDFB) and All Bodo Students Union (ABSU) lay their arms and surrender before January 30. The third party involved in militancy in Assam, the United Bodo People's Organisation, too has signed the agreement, thereby all the stakeholders have become part of this historic moment. The All Bodo Students Union has been spearheading the movement for a separate Bodoland since 1972.
The agitation has seen innumerable incidents of violence, unleashing death and destruction in many parts of Assam. So much so that Assam came to be regarded as one of the most disturbed areas in the Northeastern region, requiring promulgation of stringent security laws. This has had an adverse effect on the economic development of the State and was perpetually under strife due to disturbed conditions and led to social discord among communities. This also led to the State being virtually cut off from the main stream of national life. Ever since taking over as the Prime Minister Mr. Narendra has laid much stress on development of all the Northeastern states, including Assam.
For that it was essential to end the separatist movements that were going on for decades in some of the states of the region. Hence bringing the militant groups to the negotiating table and seeking the end of militancy was the area of focus. With the signing of the Comprehensive Bodo Settlement Agreement the Central Government has achieved a historic success. This raises hopes of similar accords being signed with other militant, separatist groups in the region as negotiations are going on in right earnest. Now Assam can breathe freely and look forward to communal amity and peaceful existence with focus on economic development.