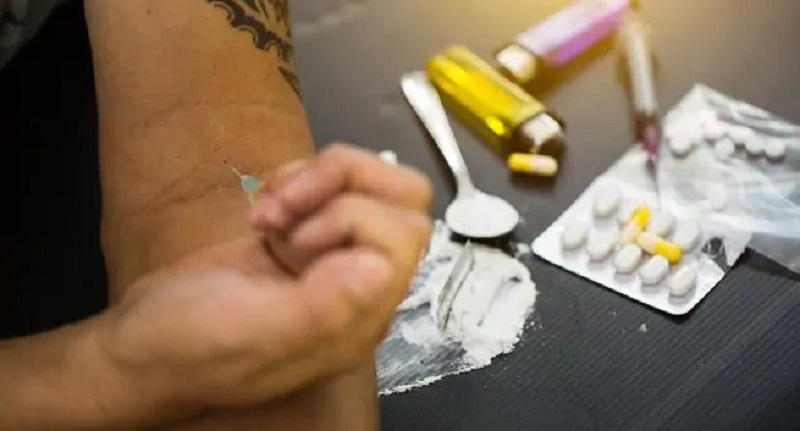 By Rajendra Diwe :
GROWING addiction of inhalants in teenagers has become a cause of concern in the city. Addiction is largely seen in children belonging to poor class, labour class and in children of low-middle income groups. It has come as a new challenge for psychiatrists, counselors and psychotherapists in Nagpur. The problem of inhalant addiction in children of adolescent age is severe in the entire country.
Recently this issue was discussed during Lok Sabha Session and Union Minister of Social Justice and Empowerment in his reply had confirmed, "Over 30 lakh children (between 10 and 17 years) are said to be addicted to inhalants. In short, the addiction of inhalants has become the third cause of addiction after opioid and alcohol in the country." Noted psychiatrist and founder of Brain museum in city Dr Avinash Joshi said, "Government machinery is focusing on the addiction of alcohol and opiods, but Government and people are less aware about this type of addiction.
There is a term of addictive personality. If 100 persons consume alcohol then only seven out of these persons have addictive personality. But the addiction of inhalants is not even traceable and event parents of the children who are addicted to these inhalants could not make it out easily." The addiction of inhalants is mostly found in teenage children. Girls are found to be more prone to this addiction. The addiction starts with inhalers available in medical shops. The inhalers are generally used to treat sneezing, closed nose etc. But these inhalers are less effective according to children.
Therefore, the children who could not afford to purchase the inhalers, they purchase inhalants which are volatile substances that emit chemical vapours which on inhaling give a psychoactive effect or a high. "This can be termed as self-treating psychological problem. Here, smell of products like petrol, kerosene, balm, inhaler, nail polish, thinners, whiteners used in typewriting, paints etc. is the addictive. Some ladies apply a particular balm on their forehead to get sound sleep in night, this is a sort of addiction of inhalant. The smell gives them relief, calms their mind and gives pseudo satisfaction. Some children are addicted to cheaply available cycle glue or whitener.
They sprinkle these addictive inhalants on their handkerchief and smell. I have also seen children applying Vicks on bread and eating sandwiches." There are no simple answers for why children get addicted to inhalants. But most addictive inhalants like petrol, eraser liquid and kerosene are making children that much vulnerable. Some NGOs are working with children and conducting awareness camps. At least two cases of inhalant addiction among children from schools per week were observed by the organisations. "Inhalant addiction may be largely seen among children from poorer sections of the society and child labourers but it is also seen among middle-class families.
Adolescent children between the age 15 and 20 are more addicted to inhalants. These children collect or save money to purchase the inhalants. Wood polish like turpentine is a common inhalant purchased by these children to smell. Even the empty tins of paints are used by these children. Though the problem seems huge, timely intervention and collective effort can help in treatment," stated Dr Abhishek Mamarde, noted psychiatrist. Both medicines and counseling are key to children overcoming inhalant addiction. In addition, engaging children creatively and making sure they don't have access to inhalants is also important, felt the counselors.
Dr Salim Mujawar, retired psychiatrist from central prison said, "The boys and girls working on petrol pump or in slums are seen addicted to inhalation of petrol. Some children open the petrol tank of two wheelers and smell petrol regularly. It is very difficult to identify and confirm the addiction. People or administration only monitor addiction of alcohol or brown sugar, but the addiction of inhalants is more severe and parents should monitor habits of their adolescent children."