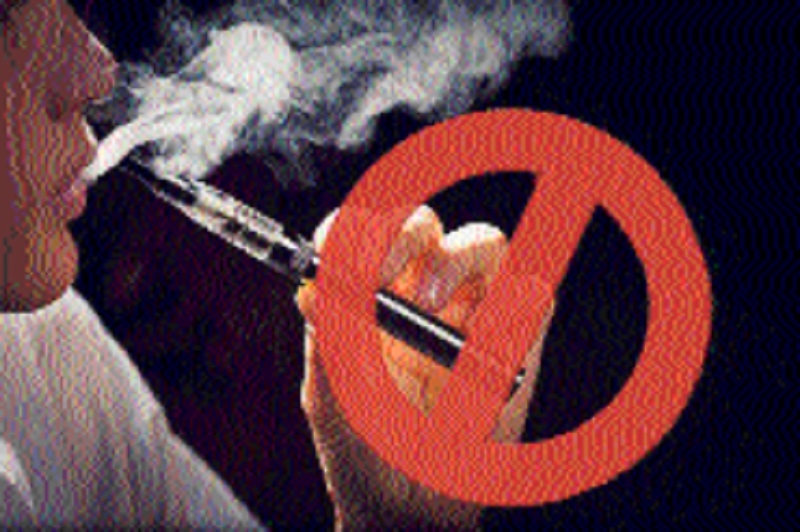 Staff Reporter :
BHILAI,
But, E-cigarettes and other vaping devices continue to be sold in city shops and through online sites
Despite ban, ENDS (Electronic Nicotine Delivery System) or commonly known as e-cigarettes are selling openly in all parts of twin cities. It is worth mentioning that on September month of 2019, the Union Ministry has issued an ordinance making the manufacturing, production, import, export, distribution, transport, sale, storage or advertisements of alternative smoking devices a cognizable offence, attracting jail term and fine. But, E-cigarettes and other vaping devices continue to be sold in city shops and through online sites, more than four month after the ordinance against e-cigarettes, say majority of city based educationists and other experts while stressing the need for awareness programmes targeting both consumers and traders.
According to government data, as of July 2019, there were over 460 e-cigarette brands available in the Indian market utilising varying methods of nicotine delivery and over 7,700 types of e-liquid flavours. Union Ministry of Health and Family Welfare issued an advisory to restrict the advertisement of e-cigarettes in August 2018. The Central Drugs Standard Control Organisation (CDSCO) notified all state drug controllers that E-cigarettes and other ENDS products were not approved for sale, and asked them to ensure that the sale of such products was prohibited. In spite of ban, there are many cases of shopkeepers, traders selling the product just for the profit, ignoring the ill effects of it.
Most of the shopkeepers in city, who are selling such E-cigarettes blatantly, have said that they are still unaware of ban on such products. Due to its tiny and attractive physical appearance, teenagers especially school students are vaping this E-cigarette as an alternative of ordinary cigarette or only as showoff skit. Some e-cigarettes look like regular cigarettes, cigars, or pipes. Some look like USB flash drives, pens, and other daily routine goodies. City based medical experts and doctors have pointed that the use of e-cigarettes is unsafe for kids, teens, and young adults. E-cigarettes are electronic devices that heat a liquid and produce an aerosol, or mix of small particles in the air. E-cigarettes are available in many shapes and sizes, which have a battery, a heating element, and a place to hold a liquid.
Most e-cigarettes contain nicotine, which can harm adolescent brain development that continues into the early to mid of 18 years. However, officials from Food and Drugs Administration, Chhattisgarh Govt. assured to act tough to put a full stop on selling and consumption of e-cigarettes while adding that the law enforcers have already been instructed in the same context and raids are being undertaken to initiate stringent action against such shopkeeper and retailers. He added that police personnel, enforcement officers, drug department and several NGOs are working together to take the initiative of organizing a large scale drive and the authority concerned has already begun taking punitive proceedings against such erring sellers.