NEW DELHI :
THE Union Health Ministry on Wednesday asked Indians to refrain from travelling to China where the novel coronavirus has claimed over 100 lives. The Ministry issued a fresh travel advisory and also urged people travelling to China to monitor their health closely. It asked people to use 24x7 helpline (011-23978046) for queries related to respiratory infection.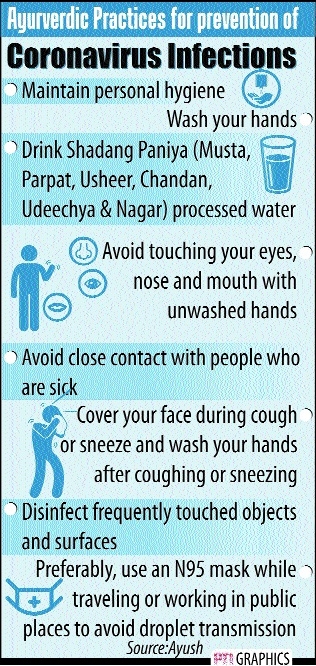 "In the view of the spurt of cases being reported in China and travel related cases appearing in many countries all non-essential travel to China to be avoided," it said. As part of the preparedness, India has also increased the number of airports from seven to 21 where thermal screening of passengers is being done for a possible exposure to the deadly nCoV.
These include airports at Gaya, Guwahati, Visakhapatnam, Varanasi, Goa, Bhubaneswar and Lucknow besides the seven designated airports identified earlier. The Health Ministry also has established four more laboratories apart from the NIV-Pune for testing samples. The four labs for the testing samples have been made functional at Alleppey, Bengaluru, Hyderabad and Mumbai. India is also planning to evacuate its nationals, mostly students, stuck in Wuhan.
IndiGo, AI suspend flights to China
NEW DELHI :
INDIGO airlines said on Wednesday that due to the novel coronavirus outbreak in China, it has decided to suspend its flights on the Bengaluru-Hong Kong route from February 1 and on the Delhi-Chengdu route from February 1 to 20. Similarly, Air India spokesperson said the national carrier is suspending its flights on Delhi-Shanghai route from January 31 to February 14. Meanwhile IndiGo also clarified that for now, it will continue to operate the Kolkata-Guangzhou flight which it is "monitoring on a daily basis".
"And for our operating crew, we are ensuring that they return to India on the inbound flights without any layover in China," the low-cost carrier said in a statement. According to a source, India's largest airline -- Indigo -- has also told its crew members — who are working on flights connecting India with East Asian countries like Thailand and Singapore — to wear N95 masks at all times when they are on ground. "However, these crew members have been asked not to wear the mask when they are flying. They have also been told to avoid public places, meat from unverified sources and uncooked meat in East Asian cities. They have also been told to wash their hands frequently," the source added.