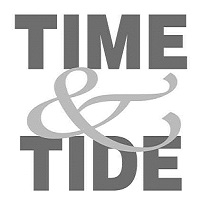 THE downing of a Pakistani cameraless drone at the International Border (IB) in Arnia sector of Jammu district should serve as the final call for the Border Security Force (BSF) to spruce up its defence mechanism. Art of warfare is witnessing a rapid shift from traditional to modern form. Unmanned Aerial Vehicles (UAV) and drones are the newest weapons being employed by Pakistan to intrude into Indian territory and even for dropping arms across the border. After regular transgressions by Pakistani drones, the BSF started the process to acquire anti-drone systems in October last. That no system is in place even after four months is a sad commentary on the lethargic ways of bureaucratic working. Defence sector cannot afford inordinate delays in securing equipment to guard country's borders.
The IB is a sensitive region and needs to be protected with every advanced machinery at disposal. Anti-drone system has also become a big imperative. No excuses will suffice if any of the rogue drones by Pakistan inflicts damage on the Indian side.
HAVING struck an accord with one of the most dreaded insurgent outfits, the National Democratic Front of Boroland, Assam's senior Minister Mr. Himanta Sarma has now appealed to the factions of another insurgent group the United Liberation Front of Assam (ULFA) to come to the negotiating table. This is quite logical and in the interest of the people of Assam as that will signal the end of militancy in the State and Meghalaya and ensure peace.
Then only real fruits of having signed peace accord with one of the major militant groups will accrue to the people of Assam. This is quite in tune with the mood in other states of the Northeastern region where similar negotiations are in progress with various separatist and militant groups. ULFA is one of the earliest militant groups active in Assam and has been responsible for much of the disturbances, death and destruction due to violence. ULFA too should become part of the process. Union Government will welcome any such breakthrough.