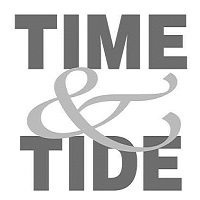 IT IS A proud moment for India that the United Nations Organisation (UNO) has hailed the country's use of digital technologies for reducing disparities as a path-breaking initiative which the world body says is worth replicating the world over. For the developing countries which fight economic inequalities this is a very useful tool to reach out to the deprived sections of the population. The Government of India, therefore, deserves all the praise for this initiative. The World Social Report 2020 released by the UN says that India has harnessed the potential of digital technologies for more inclusive growth.
The linkage of Aadhar identification system with mobile digital technologies has led to more inclusive development. The unique ID system and mobile technology has helped the Government to reach the fruits of social welfare schemes in an efficient manner as also prevented wastage of resources, reduced corruption levels by reaching the benefits of the schemes to deserving targeted groups of people. The country is now rapidly marching towards less cash economy.
SPENDING CURBS
GOOD that the Union Finance Ministry has asked all Government departments not to rush last minute spending.
Obviously the Ministry is concerned about the widening fiscal deficit due to shortfall in augmenting tax collections and inability to achieve the disinvestment targets for the year. In view of this the message to various departments not to rush last minute expenditures is quite in place. Such a missive has obviously come because of the tendency among departmental heads to spend funds on purchase of goods and services before year-end and not allow the funds to lapse even if that means spending money even on non-essential things. This also involves huge corruption and irregularities. The Ministry's directive is aimed at saving precious money, on the one hand, by stopping non-essential purchases and curb corruption on the other. In view of the current financial constraints and the need to spare funds for more productive purposes, the Finance Ministry will have to do much balancing.