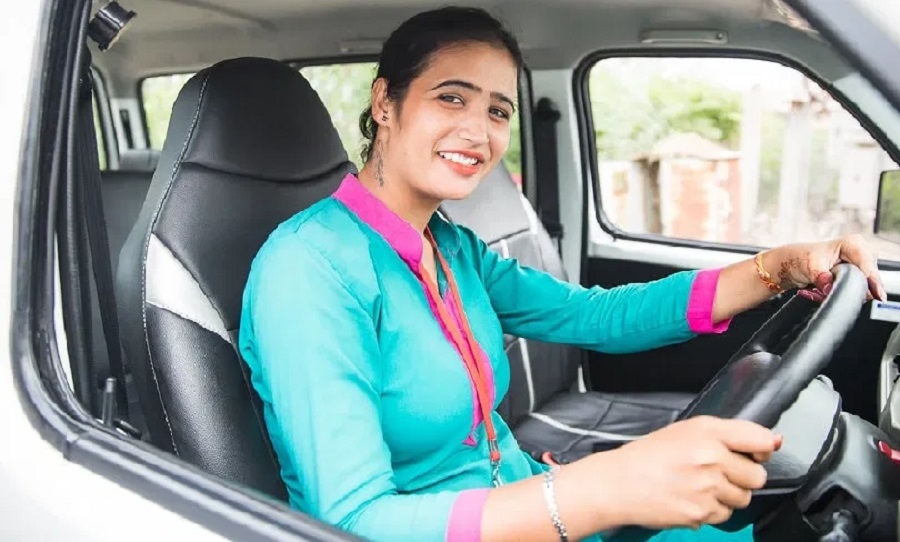 NEW DELHI,
DETERMINED to be the drivers of their lives, a growing number of women are traversing a tough road to empowerment by becoming professional chauffeurs -- of cars, two-wheelers and even buses. Driven by financial need and sometimes to just look for fresh career opportunities, the women are cutting through gender barriers to ensure they steer the course of their lives, and also stay the course. And sometimes they script stories of remarkable resilience and liberation.
Like Gulesh Chauhan, a driver with ride-hailing company Uber, who found herself at the crossroads after her husband passed away in 2007. The woman, who had never stepped out in public without a veil, did not just have to cope with her loss but also the pressure of supporting herself and her then nine-year old son. She said she struggled to make ends meet for five years with menial jobs at neighbourhood departmental stores. And then in 2012, her mother and son advised her to drive a car and turned her life around. "I cannot express in words how it feels.
For the longest time I had never even sat beside a man except my husband, and now I drive young men and women around dropping them to their destinations," the now professional driver told PTI with pride. She has been working with Uber for four years and drives on multiple routes between Gurgaon and Noida, managing to make nearly Rs 2,000 everyday.
"I am happy the difficult days are behind me. But, more importantly, I am extremely proud of having overcome my own fears," the 43-year-old said. Stories like Gulesh's are, however, just the beginning, the first steps towards changing the scenario -- one statistic at a time. According to the Road Transport Yearbook for 2015-16 (the latest such report brought out by the Ministry of Road Transport and Highways), women counted for only 1.5 crore of the over 16 crore valid drivers' licences issued across the country as on March 31, 2016.