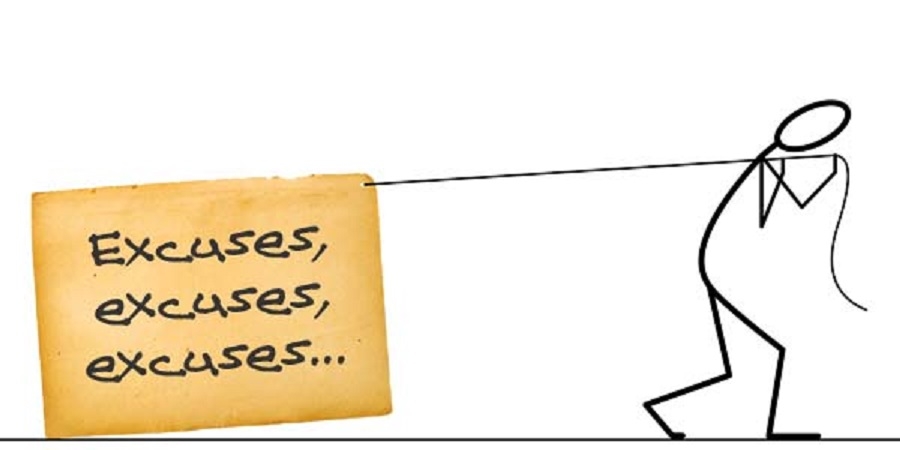 It was a memorable audio tape I was listening to. I got the example of a sparrow that stimulated my thoughts and brought me back to another article. It was not only the example but something we do require to accomplish our goals and understand our internal world as well as the external world. Let's examine something about our behaviour out of knowing this example. Everyone is acquainted with the sparrow. As we all know, sparrows have a nest to stay as we have a home. Here the learning begins. When a sparrow makes its nest, it has to pass through the toughest situation. To make a strong nest, it has to collect lots of flexible pieces of raw grass.
When a sparrow brings the first piece and puts on the tree and does back for another piece of grass, the first piece gets blown away by the wind. This same thing keeps on happening with the sparrow a number of times but eventually, the bird makes a strong nest. You might be thinking what's worth reading and learning in this example. Let's look out here. How many situations do we come across where we keep on trying and trying but meet with failure. It's fine as far as we meet with failure but then we start blaming external elements for our failures and problems.
In fact, one might be blaming the situation for its adversity just to protect weakness. He or she doesn't want to say that they don't have enough potential to deal with the worst and triumph on the unfavourable situation. But the ridiculous thing is, one makes excuses to hide it. I do believe there is no such situation which can't be triumphed by human potential. Several researchers and well-known people including Victor Franklin, Stefen Covey, Napoleon Hill have cited these as examples. There are several examples in real life of people who overcome the most unbelievable and worst situation and forged unique identities. They never ever gave excuses about situations like because of the system, I am unemployed, because of the education system, I can't do anything, I have no money to make a change, one person can't do anything, I don't have anyone to support me, I have lots of family problems, I belong to a small city or village, I don't have resources to prosper, my height is not enough for acting or modelling, so on and so forth.
The most prominent thing in these all excuses is, people try everything possible to prove something in front of others. They never even confess and instead of accepting, they try to change other's opinions too to create a win or loss situation as per their convenience. In fact, they feel inferior in admitting their weaknesses and superior in proving as if they have studied entire things, spent years and years in its study, done lots of experiments and research. How strange thing it is. Unless we admit our weaknesses, how can we convert them into our strength? In the end, what do you think is the definition of 'excuse'? "Excuses are tools which are used to hide our weaknesses, used to take us far from our own identity, which don't let you come on track of progress, false belief we make for ouselves to stop ourselves." Excuse makers always say I can't do it and excuse eraser always say how I can do it.
I wrote this article in two aspects. To manufacture the mindset of excuse makers and make them rethink about their opinions and to stop people in getting entangled, messed up in the opinions of such excuse makers. Always remember these excuse makers can go to the extreme level to hide their weaknesses. It is another part whether or not they are informed about the subject at hand. If you want to come in the categories of excuse eraser, stop complaining about the material world and its negative effect on us. I do believe one should complain only if one can dare to change the thing he is complaining about. Otherwise these kind of all complaints are just opinions in the garbage bag of the mind which are useless, medium to waste time and energy. Either change the situation, complaining about or change yourself. Remember the sparrow I talked about earlier.
It knows 'I can't change the situation, heavy wind but I can change myself. I can keep on trying to convert this problem to challenge." It is just a small sparrow who can't even think effectively, which has too much-limited thinking ability But, we can think much more effectively than the sparrow. We are limitless and unstoppable so why we should even think to complain and make excuses. Wake up and find the way to conquer problems, complaints and excuses. You can achieve anything as far as you can think, as far as you have the last drop of blood in your vein and as far as you have your last breath.
Vishal Tekade
YCMOU Nashik