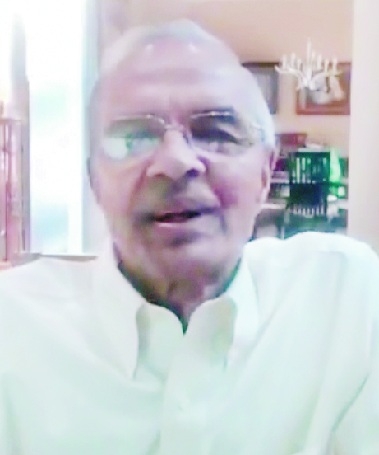 Ramesh Bhutada
Business Bureau :
The Marketing Forum of Vidarbha Industries Association (VIA) in association with Vidarbha Plastic Industries Association (VPIA); Vidarbha Management Association (VMA), Amravati Management Association (AMA), Automobile Association, Nagpur (AAN), Chandrapur Management Association (CMA), Butibori Manufacturers Association (BMA) recently conducted a webinar - "My Entrepreneurial Journey". Ramesh Bhutada, CEO of Star Pipe Products, Houston, Texas, USA, was the keynote speaker. At the outset, Suresh Rathi, President of VIA, welcomed the speaker and said that an entrepreneur must take risk in his/her life for achieving the targeted goal with proper planning. He also said that without risk no one will succeed in life. He urged Ramesh Bhutada to venture in Vidarbha and generate global opportunities of employment in the region.
Anuja Sharma, Chairperson of VIA Marketing Forum, introduced the speaker while Kaushal Mohta, the Project Director, moderated the event. Panel of Q&A session included Rohit Chandak, Anand Bhattad, Vivek Sharma, Anuja Sharma and Kaushal Mohta. Ramesh Bhutada is CEO of Star Pipe Products having Corporate Office at Houston, Texas, USA. It it one of the biggest companies for DI Pipe Fittings in North America. He shared his journey of 40 years from Chhota gaon, Nandura in Buldhana District of Maharashtra to Houston, USA. He has been awarded with Life Time Achievement Award by Hindus of Great Houston and has businesses in many countries across globe including China.
The points he stressed were to take care of your obligations, empower people, never bite more than you can chew. He also highlighted about his failures in life and it was a one-minute moment for him to accept that he failed that changed his time. It was start of his entrepreneurial journey. He also stressed upon having patience and long-term vision as tools to stability. "Do proper homework and planning before getting into business," he said. The speaker shared that his two business failures, were due to venturing without planning and homework.
"Have some principles for setting and running business making profit is not only sufficient. Change of outlook towards business changed the way of doing business. Golden rule for family members in your business, don't have family members reporting to you. Family Members are assets too. Business should become a platform to become a better person for the entire team including you. By introspection I become an asset to my organisation. Keep two times the money at least whenever you are running into a project. Always aim high and do best in what you do. Understand the purpose of life.
Getting extraordinary things from ordinary persons is empowering people," he added. Bhutada also shared incidences from his journey of life and struggle. Kamlesh Daga, President of Amravati Management Association summed up the session and proposed the formal vote of thanks. Members of the associations, industrialists, marketing professionals, students along with other persons attended the session. Prominently present were Mili Juneja, Convener of VIA Marketing Forum, Ashit Sinha, Mentor of the Forum and O S Bagdia.