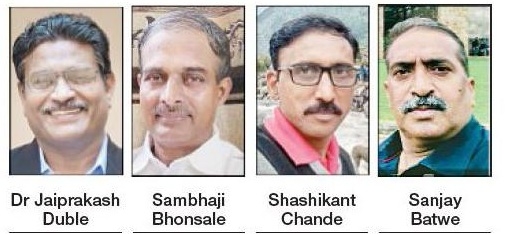 By Anupam Soni :
No national competitions unless all states allow reopening of pools, says the federation. Ready to wait for 4-5 months and see if it is possible to have competitions then
THE Swimming Federation of India (SFI) recently ruled out the possibility of holding any competitive event in the country unless swimming pools are reopened for training in all the states. The restriction on conducting various sporting activities including swimming pools were in place since March 24 following the coronavirus-induced break. The Ministry of Home Affairs (MHA) had announced the reopening of pools used for training of sports persons across the country from October 15. But the SFI had said it will wait for 4-5 months and see if it is possible to have competitions and added that there will be no national competitions unless all states allow reopening of pools.
City coaches have welcomed SFI's decision. "COVID-19 pandemic has demoralised all the sportspersons across the world. Swimming Federation of India has taken a good initiative to reopen swimming pools by continuous follow up with the MHA (Ministry of Home Affairs). Swimming pools all over India are reopening from October 15 and SOP regarding it are also published by MHA and SFI. Maharashtra might face issues while reopening pools. But hopefully it starts from next month. "The decision of SFI of planning to take competitions is welcoming.
It has boosted up confidence of the swimmers. Due to the pandemic situation, performance of swimmers will not be up to the mark as compared to their previous competitions at State and National levels. But most of the swimmers will get opportunity to participate at State level competitions and also swimmers will get benefits of various schemes of State Sports Ministry like incentive marks, 5% job reservation etc. For organising national-level competitions, SFI cleared that it will wait for 4-5 months. It is a good decision as it will provide swimmers across the nation a level playing field," said international swimming coach Dr Jaiprakash Duble, who was Joint Director, Sports and Youth Services, Government of Maharashtra. He is also Vice-President, Swimming Association of Maharashtra. "We have requested State Government, Nagpur Municipal Commissioner and other related officials to permit to reopen at least one of the swimming pools in the city.
This will help in allowing our professional swimmers to practise for state and national-level tournaments. We are all ready to impart training taking care of social distance and will follow all safety measures. "If that would be permitted, the authorities like Nagpur District Amateur Aquatic Association or Nagpur District Sports Department could take care in identification of proper players and helping players in training sessions. It is a great news that Central Government has allowed to reopen the swimming pools. But if all states are not allowing pools to reopen, then it is better to postpone the nationals," remarked Sambhaji Bhonsale, Secretary, Nagpur District Amateur Aquatic Association Shashikant Chande, who is among city's popular coaches, welcomed the decision of SFI. "Nice decision by SFI as it will provide equal opportunity to all those swimmers who are participating at any level of competition.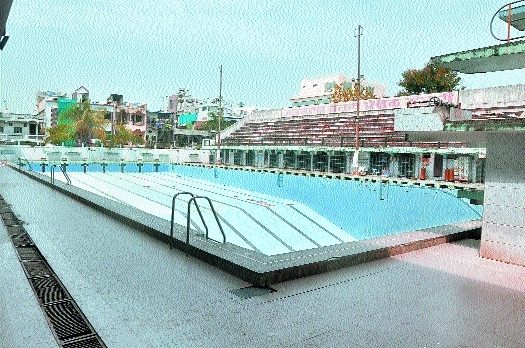 If Maharashtra announced the opening of swimming pools for competitive swimmers it is the responsibility of State government and local bodies to get it started as early as possible for competitive swimmers, I welcome the decision of SFI," said Chande, a PTI with Somalwar School Nikalas Branch and an assistant coach at Aqua Sports Club. NIS coach Sanjay Batwe felt that though it is a good move by SFI, it will be a big loss for swimmers. "The intensity of COVID is getting milder but the fear still persists. If Maharashtra government do not give permission to start swimming pools across the state, it will be a huge loss for our swimmers (in case the national event is held).
The proposal by SFI to defer the tourney is right one. "The junior and sub-junior competitions are held in June and we all hope by that time the tournaments will be conducted properly," said Batwe, who runs Shark Aquatic Sporting Association.