Farooq Abdullah convenes meet today on revocation of Art 370, Mehbooba to attend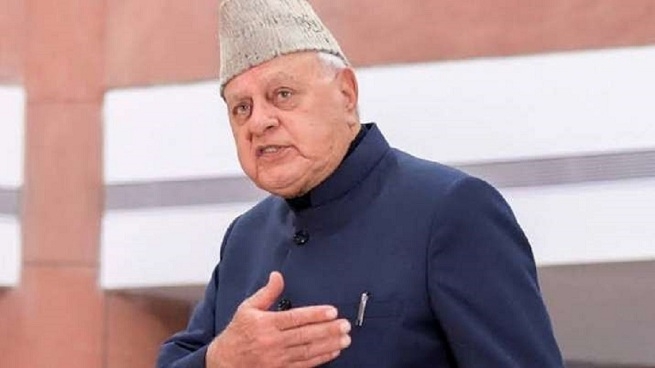 SRINAGAR ;
NATIONAL Conference president Farooq Abdullah has convened a meeting at his residence on Thursday for chalking out the future course of action on 'Gupkar Declaration' with regard to the special status of Jammu and Kashmir which was revoked by the Centre last year. Former Jammu and Kashmir Chief Minister and PDP president Mehbooba Mufti, who was released from detention after 14 months on Tuesday, will also attend the meeting.
"My father and I called on Mehbooba Mufti Sahiba to enquire about her well-being after her release from detention," NC vice president Omar Abdullah told reporters. He said the PDP leader has accepted the invitation for the meeting of signatories to the Gupkar Declaration on Thursday.
Abdullah's remarks on Art 370 restoration 'unacceptable': Karan Singh: SENIOR Congress leader Karan Singh said Wednesday National Conference leader Farooq Abdullah's remarks on restoring the special status of Jammu and Kashmir were "totally unacceptable" and could provoke "unrealistic expectations" among the people of Kashmir. "My old friend Farooq Abdullah has made an astounding statement to the effect that Article 370 will be restored with China's support," Singh said.