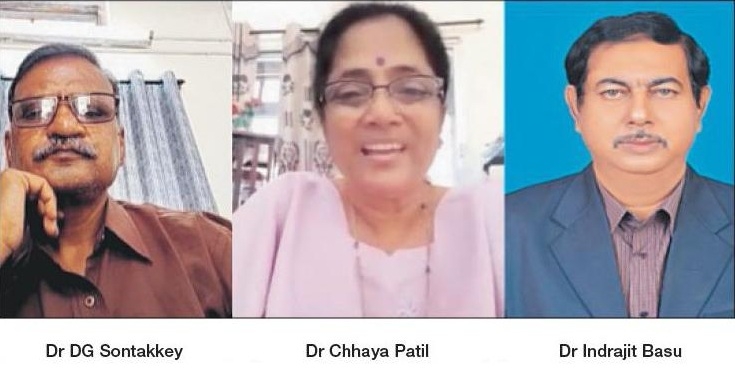 Principal Correspondent ;
A WEBINAR on sports, physical education and its importance was organised by Vasantrao Naik Government Institute of Arts and Social Sciences (VNGIASS) recently. The students were taught about sports and physical education, its importance and scope. Dr Indrajit Basu, Assistant Professor, SK Porwal College, Kamptee was the resource person.
"It is a good opportunity for the students in COVID-19, pandemic situation globally to gain knowledge of sports and physical education through virtual platform," said Basu. Dr Basu informed about the basic physical activities, sports and games to maintain and improve physical ability and skills while providing enjoyment to participant. Dr Basu also asked students to focus on academics as well as physical activities and maintain balance between them. He said physical education is essential to the develop skills and reflexes, hand-eye co-ordination as well as good body movements.
Physical activities help students to develop personally and socially. Dr Basu concluded saying that there are various career option in sports and physical education like sports academy, health clubs, sports goods manufacturing companies, and areas of marketing. "Also, there are opportunities as a commentator, sports journalist, sports trainer, coaches, school/college physical education teacher and many more," he informed. The webinar was conducted in presence of Dr Sunitra Maharaj Patil, Director VNGIASS, Dr D G Sontakkey, HoD, Department of Physical Education and Sports and Dr Chhaya Patil, Director Physical Education Department.