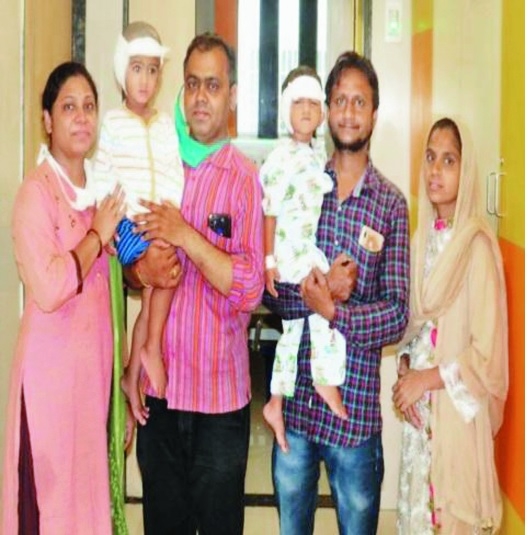 Nelson Mother & Child Care Hospital in association with Rashtriya Bhal Suraksha Karyakram (RBSK) Nagpur, did the first Cochlear Implant surgery in Nagpur under RBSK scheme with expert team of surgeons at Nelson Hospital.
This programme was inaugurated on October 15, in the virtual presence of Maharashtra Health Minister Rajesh Tope, Dr Sanjay Jaiswal, Deputy Director of Health Services, Nagpur, Dr Devendra Paturkar, Civil Surgeon Nagpur, Amol Kobragade, Programme Manager RBSK Nagpur, and Nelson team. Dr Manohar Shaan, Senior Pediatric ENT Surgeon of Nanavati Hospital, Mumbai, Dr Prashant Naik, Senior ENT Surgeon of Nagpur, team from MED-EL India and Nelson OT team performed the first two surgeries at Nelson Mother & Child Care Hospital, Nagpur.
More than 50 children were screened earlier and 30 children were shortlisted for undergoing this Cochlear Implant surgery and initially 2 children were operated with due care in the hospital. Cochlear Implant is implanted to children who are hearing impaired by birth or lost their hearing capacity. Nelson Hospital is dedicated hospital for Mother and Child care in Central India situated at Dantholi, Nagpur. With the support of the management CA Amit Jain Director, Radha Sahu, Dr Sonalkumar Bhagat, Center Head, Archana Thakre, Administrator and Dr S P Rajan, Business Head, the surgeries started at Nelson Hospital.