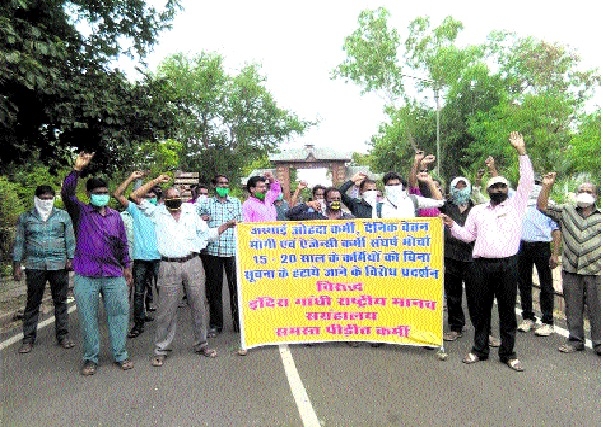 Contractual employees at Indira Gandhi Manav Sangrahalaya (IGRMS) staged protest over expulsion from services. They said that over 50 contractual employees deployed in various departments in IGRMS have been expelled due to COVID-19 lockdown.
Even after relaxation as now all activities are being resumed they are not been given employment. Due to this their family members are facing problem and severe financial crunch. Holding a banner they said that they have approached local authorises and also written to IGRMS headquarters in Delhi for corrective action. The Indira Gandhi Rashtriya Manav Sangrahalaya is an autonomous organisation of Government of India, Ministry of Culture, with its various outdoor and indoor museum complexes located at Bhopal and a Regional Centre at Mysore.
The Sangrahalaya is involved in generating a new museum movement in India to demonstrate the simultaneous validity of human cultures and the plurality of alternatives of human articulation. The pay and allowances of its employees are governed as of Government of India Rules & Regulations for Central Civil Services. The IGRMS has been opened for visitors but full fledged activities are yet to be started and online exhibitions are being organised by social media handle of the museum regularly promoting culture and traditions of various tribes in India.