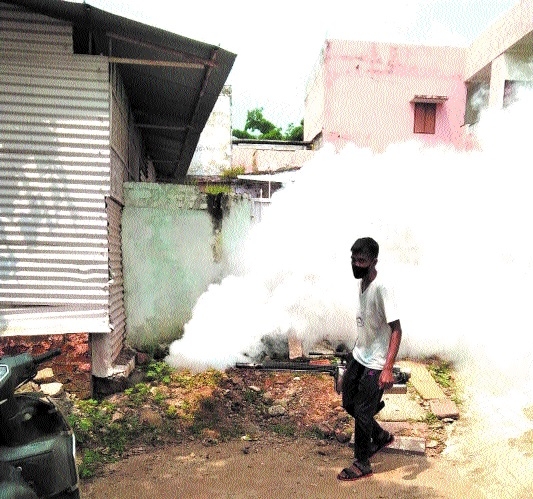 In order to rid people of mosquito menace, the Jabalpur Municipal Corporation (JMC) is conducting special drive in all 79 wards of the city. Employees of the Health Department are visiting maximum areas of every ward regularly and ensuring fogging with chemical-based medicines.
It may be noted that with change in climatic conditions the mosquitoes menace is increasing rapidly. Apart from coronavirus, citizens would now have to deal with mosquito menace. Hence, to protect residents from malaria, dengue and chickungunya, the Health Department of the JMC is conducting drive and doing fogging in all wards of the city.
The JMC employees, on Friday, sprayed insecticide and other medicines through spray pumps and fogging machines in several areas. Senior officials of the Health Department informed that to eradicate malaria and check spread of infectious diseases caused due to mosquitoes, the department is conducting special drive in wards under all 16 divisions of the city.
Employees of Health Department are working tirelessly and spraying insecticide and fogging in residential areas and public places. They are also doing dusting with medicinal powder near drains to kill mosquitoes. Officials said they are focusing on making densely populated areas, slums and narrow lanes infection free. Officials said following the direction of Administrator, B Chandrashekhar and Municipal Commissioner, Anoop Kumar Singh the department has expedited the drive and covering maximum areas regularly.