RTMNU registers 98% success rate in holding exams; scores over Mumbai, Pune varsities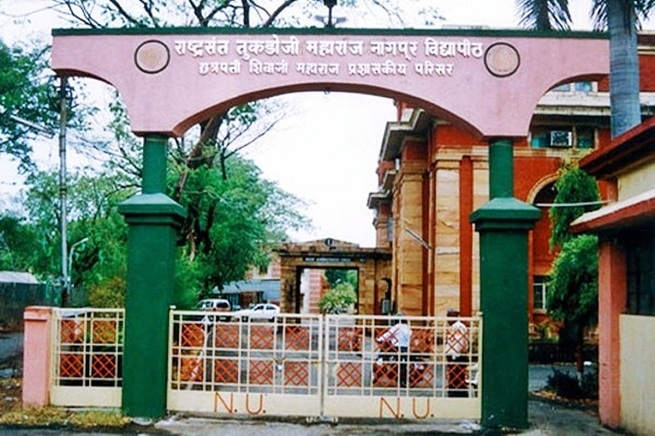 Principal Correspondent :
Mumbai University has bestowed the responsibility of holding on-line examinations upon the shoulders of its affiliated colleges, Pune University has not started conducting examinations yet, most other universities are still in a dilemma about holding examinations. Against this backdrop, Rashtrasant Tukadoji Maharaj Nagpur University (RTMNU), though with some early hiccups, has now streamlined the examinations. On Saturday, it secured 98 per cent success in the endeavour.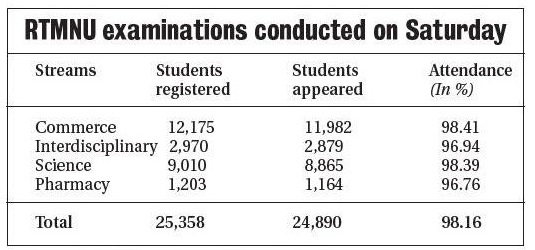 The examinations of Commerce, Interdisciplinary, Science and Pharmacy were conducted in four shifts. The average success rate registered was 98%. The examinations began on October 8 as decided by RTMNU. There were some technical issues that created hurdles on the very first day. The curiosity of students added to the woes. These students, in spite of not having their examinations scheduled, operated the app and created chaos. Same thing took place the second day.
On the same day, Director of Examinations and Evaluation of RTMNU issued some instructions for the students and that worked. According to Dr Feroz Haidry, a Professor of Urdu at Vasantrao Naik Government Institute of Arts and Social Sciences, the on-line examinations being conducted by RTMNU did not face any major problems, the way its hype was created.
"There were several things that led to confusion. The on-line examination was new for everybody that includes university too. RTMNU became the first one to develop Pariksha App. The students were curious so they operated the app in an improper way. Secondly, most students in panic kept on hitting the app that paved the path for chaos. Technical glitch came later after the app got crowded. Now all have been streamlined," pointed out Dr Haidry. Vice Chancellor Dr Subhash Chaudhari, Registrar Dr Neeraj Khaty and Dr Sable along with their team are working hard.