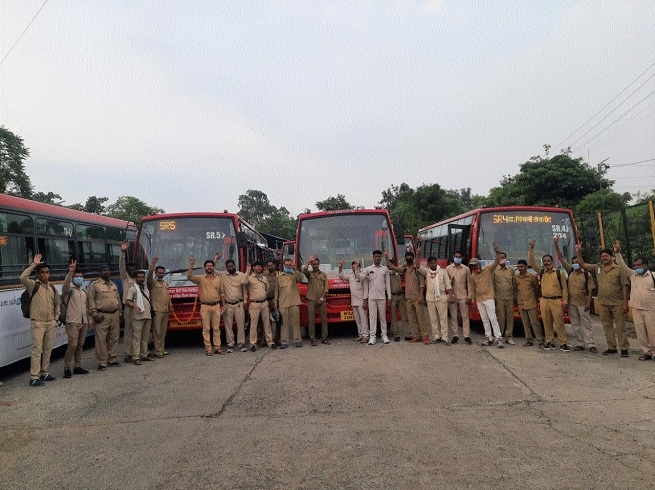 City bus drivers and conductors wave hand as bus services resume in Bhopal after long six months.
Staff Reporter :
Six months after the lockdown was imposed and restrictions to combat the COVID-19 pandemic continues, 25 low-floor buses hit the roads in Bhopal from Monday. Notably, transportation services in the state capital came to a halt in wake of coronavirus pandemic outbreak.
On September 3, Bhopal City Link Limited (BCLL) had permitted operating nine buses on two floors and again on Monday, 25 more buses were seen plying on seven routes. So, now a total of 34 city buses are operational in Bhopal on seven routes. A smile was seen on the faces of drivers, bus conductors and helpers before these buses hit the road.