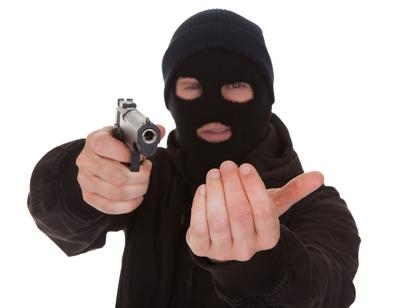 Four armed robbers attacked the house of a property dealer in Koh-e-Fiza, took the family hostage and fled with a car and nothing else, said police.
The robbers who wore masks, struck at the three-storey house owned by Pawan Nagpal (59) in Housing Board Colony. Nagpal stays with his wife and mother-in-law.
The incident took place around 4 am on Friday when the four armed robbers attacked the house of the businessmen, and at first, they tied the security guard to his chair.
Sub Inspector Shabaz Khan said that after this they waited for the 59-year-old Nagpal to come downstairs and they thrashed him as well. After this, they barged into the house and held rest of the family member hostage. At around 5 am, Nagpal informed police about the incident, while police on their part maintained that there were four robbers and registered an FIR under
IPC sections for robbery and cheating at Koh-e-Fiza police station. The car was later recovered by police from near Chirayu Hospital in Bhainskehdi area and the search for the robbers as well.