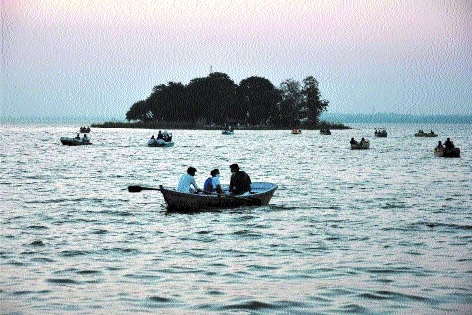 Staff Reporter :
Weather remains dry across Madhya Pradesh. There have been no rainfall activities in any part of state in last twenty four hours. Therefore, mercury level is soaring gradually every passing day. Now weather conditions are passing through transition phase in state. It is only during early morning hours when people feels little pinch of mild cold. As usual, days remain hot and humid.
Fed up with increased level of humidity, people are just waiting for start of winter season. It is being fathomed that winter will start in first or second week of next month. Till then, weather conditions will remain unchanged and people will have to face hot and humid weather conditions. The forecast of Weather Department says that there will be no major change in weather conditions.
Now, there is no warning of rainfall activities in any part of the state. In Bhopal, day remained bright but partial cloudy. As there have been no rainfall activities from last many days, henceforth, heat and humidity is haunting people. Now, south-west monsoon has got withdrawn almost from all parts of State. Once transition period of weather conditions get over, winter will be paving its way into Madhya Pradesh.