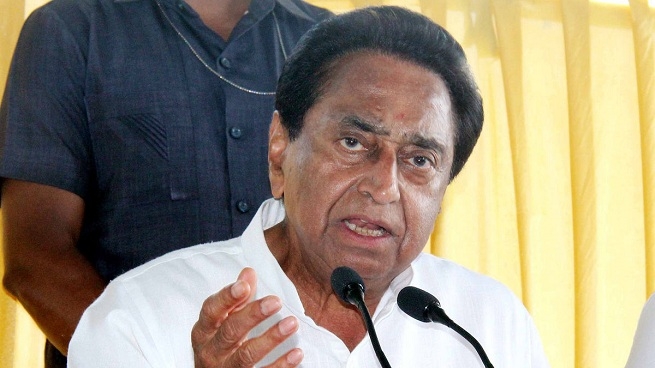 Staff Reporter :
MAKING a veiled attack on Jyotiraditya Scindia, former Chief Minister and Madhya Pradesh Congress President Kamal Nath said that forty eight years ago, Madhya Pradesh was known due to Gwalior and now Gwalior lags in development. "Those who have asserted from years that Gwalior and Chambal is theirs should explain why Gwalior is lagging in development," asked Kamal Nath while addressing a public rally in support of Congress candidate Sunil Sharma in Gwalior.
He said "Now, Gwalior is lagging behind Bhopal, Indore and Jabalpur. Who is responsible for this," he said without naming Jyotiraditya Scindia. Claiming that his long political career is unblemished, he said that no one can raise fingers at him. Going retrospective, he said that when he was the Union Minister, he had given maximum money to Madhya Pradesh. Even then Chief Minister Shivraj Singh Chouhan had thanked him in Assembly. On this occasion, Sachin Pilot told that the entire State knew that why by-elections are happening in Madhya Pradesh. He accused BJP of grabbing power from backdoor.
He dared BJP that if it was confident then it should get Assembly dissolved and go for full fledged Assembly elections, and claimed that Congress will come back with two third majority. He said, "Winds are blowing in favour of Congress and it will get people's mandate in by-elections." MP Nakul Nath, Mirchi Baba, ex Minister Ramniwas Rawat and others were present in the rally.