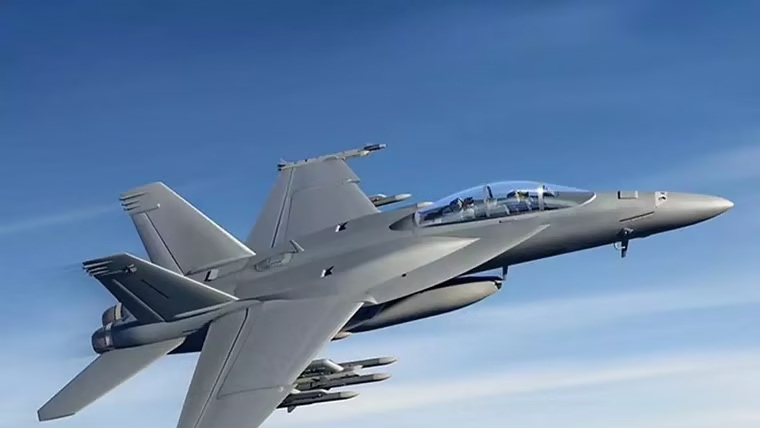 NEW DELHI
SEEKING to develop further closer ties with India, the United States has offered its F-18 naval fighter jets for the Indian Navy's requirements of combat jets for its aircraft carriers. The Indian Navy had a few years ago expressed interest in the acquisition of 57 naval fighter aircraft for operations from its aircraft carriers including the present INS Vikramaditya and the under-construction indigenous aircraft carrier.
"The American Government has offered to provide their naval fighter aircraft F-18 for the Indian Navy under a Government proposal at the meeting between defence delegations of both countries during the 2+2 meetings," Government sources told ANI here. The US Government has offered to sell their F-18 fighters along with the unmanned aircraft Sea Guardian to the Indian Navy.
At the moment, the Indian Navy has been assessing the F-18 and the Rafale naval fighters for its present and futuristic requirements as its present fighter is likely to be phased out by the end of this decade or the beginning of next. In the recent past, the Indian Navy has moved towards American equipment in a big way as its long-range surveillance aircraft fleet consists of 12 P-8I aircraft and would have six more of these in near future.