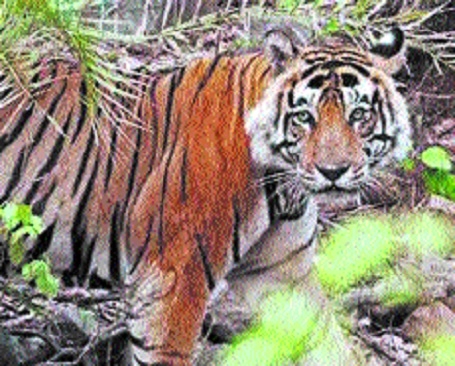 With an aim to provide better monitoring and secure the rising population of big cats around Bhopal, the Forest Department adopted e-surveillance system about six years back. Population of tigers as well as leopards continued to be rising around the area but camera traps installed on the towers under e-surveillance could not be increased. Many times, the high range cameras placed on the towers of e-surveillance system fail to provide images. Currently, there are around 20 adult tigers active in Bhopal range and their safety has become challenge before Forest Department.
Bhopal forest circle has only five cameras to monitor the rising number of tigers. Besides, around nine tigers are active very close to residential areas of Samardha range. In the year 2014, a total of 11 camera traps were purchased by Forest Department to be placed on towers.
These cameras were covering Kerwa, Kaliyasot, Samardha and Raisen range. Out of this, four cameras are out of order and two are not giving clear image. The system was installed at Kerwa centre with cost of Rs 1 crore. Ajay Dubey, Wildlife Activist, said, "There is need to improve the safety provision of big cats around Bhopal forest. The area is very close to human habitat and poachers easily enter in Kaliyasot, Kerwa jungles especially during festivals." He further said that maintenance of system must after installation.