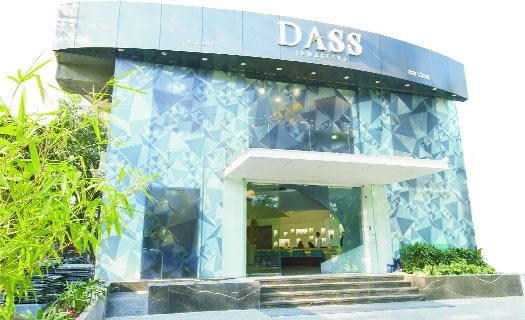 Dass Jewellers Impressa Rise, located at Shivaji Nagar, has come up with attractive offers to mark its anniversary. The famous and trusted jewellers is offering only Rs 351 per gram making charges on all types of 22 karat gold jewellery. Similarly, the jewellers is also offering zero making charges on diamond jewellery. In addition to this, it is displaying wide range of jewellery items to suit the customers' taste especially for the upcoming festivals.
There are gold, kundan, temple jewellery. Dass Jewellers Impressa Rise is also offering polki, antique and tops jewellery in wide range. For men, there is special accessories. Director of the showroom Sachin Vastani has appealed to the customers to take benefit of the anniversary offer. Dass Jewellers in the span of 74 years, is famous for the quality and designs.
Dass Jewellers, Impressa Rise is situated opposite LAD College, Shivaji Nagar (Phone: 0712-2423614, 9881172000).