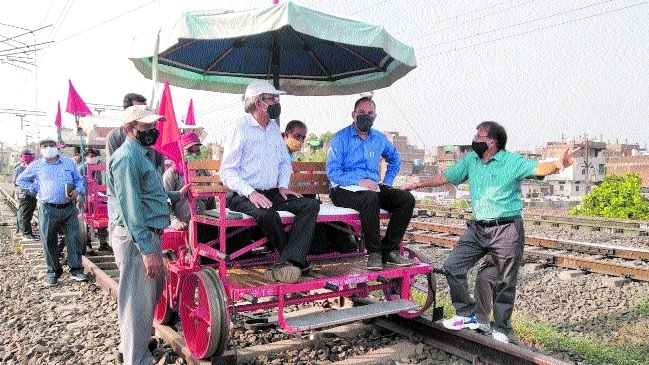 Bhopal Divisional Railway Manager (DRM) Uday Borwankar inspected ongoing construction work of third railway line between Bhopal and Habibganj on Wednesday.
DRM Borwankar along with senior Railway Circle Engineer A K Tomar and Railway Development Corporation limited officials held inspection of the project. During inspection, he held discussions with officials about progress of construction work.
DRM Uday Borwankar keenly observed ongoing work and inspected construction of railway footpath, safety and security and signaling related equipment being used during the work. He also gave various important instructions regarding the construction work to the officials concerned and employees. The third railway line connecting from Bhopal to Habibganj will be opened for train movement soon.