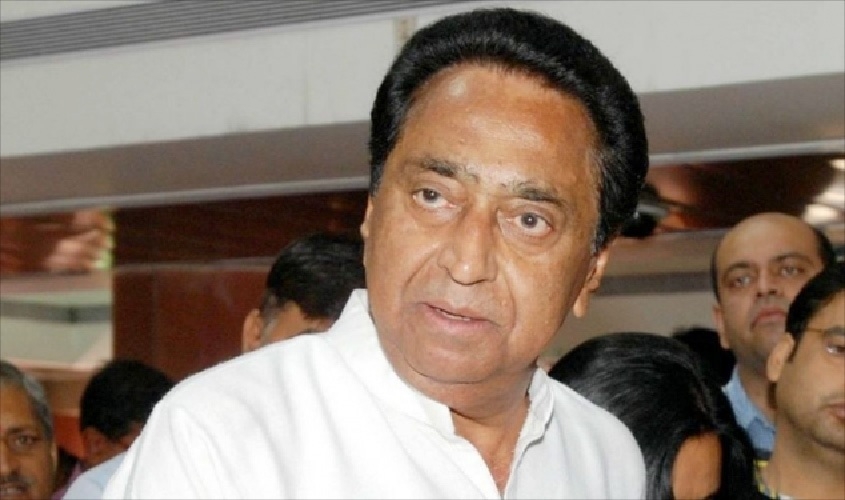 'Item' jibe against Minister Imarti Devi, 'actor' comment against Chief Minister Shivraj Singh Chouhan has proved dear to Madhya Pradesh Congress President and former Chief Minister Kamal Nath. Considering repeated sarcastic comments as violation of model code of conduct as well as advisory, Election Commission of India has revoked status of leader of political party (star campaigner) of Kamal Nath with immediate effect. In effect of above order of Election Commission, no permission will be granted by DEO, RO to Kamal Nath as Star Campaigner.
However, if any campaigning is done by Kamal Nath from now onwards, entire expenditure related to travel, stay, visit etc will be completely borne by the candidate in whose constituency the campaigning will be done by Kamal Nath. First major complaint against Kamal Nath was made by BJP when the former CM used 'item' jibe against Imarti Devi during a public speech in Dabra. Chairperson of National Commission for Women also approached EC over the issue. On receiving a complaint, EC had issued a notice to Kamal Nath, asking him to explain his stand and latter had submitted a reply. EC found Kamal Nath's reply as unsatisfactory and issued an advisory order on October 26. Afterwards, one more complaint was received against Kamal Nath by Election Commission.
BJP complained that Kamal Nath on October 13 dubbed Shivraj Singh Chouhan as actor and suggested him to go to Mumbai for acting. EC also took cognizance of Kamal Nath's speech in which he asserted that "Your God is that mafia through which you created identity of Madhya Pradesh…..".
EC carefully considered matter and observed with displeasure that Kamal Nath despite being a leader of political party is repeatedly violating provisions of model code of conduct and breaching ethical and dignified behaviour. Therefore, EC revoked status of leader of political party (star campaigner) of Kamal Nath.