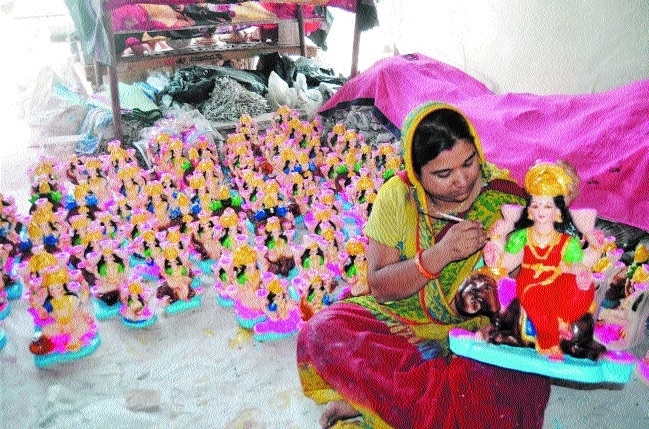 As the Festival of Lights 'Diwali' is round the corner preparations for the celebration are on in full swing despite rise in corona cases these days in the State capital. Footfalls can be seen rising in the city markets lit up with festivity. People are visiting markets in large numbers amid covid-19 protocols. Last two weekends witnessed normal footfall in the city markets. People are buying décor items, clothes, household items etc. Besides, artists are busy in giving final touches to idols of Goddess Lakshmi.
Beautiful idols are being made by artists in attractive colours. As compared to last year, the festival shopping is not same like it used to be earlier amidst covid crisis.
People have also started figuring out ways of having a safe Diwali this year. This year, Diwali will be celebrated on November 14. Festivity is all about togetherness and strengthening bonds. But some people have decided to avoid social gathering, visiting homes of relatives and friends viewing the pandemic. People staying away from their family and loved ones will not be able to travel due to COVID-19 restrictions. Instead they will be celebrating virtual Diwali with their family.