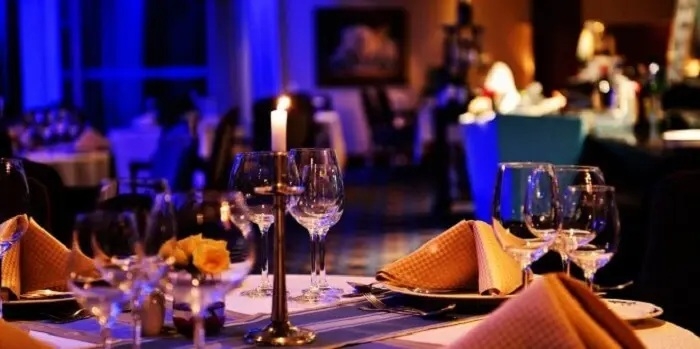 Business Bureau :
The hotel and restaurant owners have been one of the worst affected which are suffering irrecoverable losses due to COVID-19 lockdown. "Currently, about 40% hotels are closed as room occupancy levels have come down to about 5%," said Tejinder Singh Renu, President, Nagpur Residential Hotels Association (NRHA). He futher said, "Despite major relaxations in lockdown in the past few months, the visitors numbers are still very low as the impact of the Coronavirus will remain long in their memories, which will strongly hit their travel plans.
Therefore, it is expected that hotels will take almost 1-2 years to get back to its usual business, while restaurants may gain trust in 6-9 months." There are approximately 200 plus hotels in Nagpur, which includes lodges, service apartments, star category hotels etc. Out of these, 96 are members of Nagpur Residential Hotels Association (NRHA). While restaurants might be more than 2,500, this includes bars and restaurants, bhojnalayas etc., he pointed out. "Despite Government allowing hotels to operate at 100 per cent capacity, many hotels restarted their establishments, however suo moto closed them due to extreme low occupancy.
As most of the hotel expenditures are fixed in nature like electricity, salary and daily maintenance, our breakeven comes at 30-40 per cent occupancy. Even those running now are reporting hardly 5-10 per cent occupancy," Renu said. It is estimated that hotels and restaurants in the city gives employment to more than 40,000 persons, which feeds almost 2,00,000 persons, directly and indirectly. With hardly any business, it has become very difficult for owners to match the two ends. Rather its matter of survival for many hoteliers and restaurant owners, he said. Sanjay Gupta, owner of The Nagpur Ashok Hotel, Laxminagar and member of NRHA said that the GST refund is one of the biggest problems being faced by the entrepreneurs. Government should release the GST refunds as per the law to the hotel industry at the earliest.
Gupta further said that the moratorium period for extension of bank loans is now over, the banks are after hotels for recovery without realising that there being no business. "It's impossible for entrepreneurs to pay instalments running into lakhs of rupees every month. We hoteliers wish to pay our instalments regularly, but if there is no cash flow, then the situation is very saddening," he added.
NRHA gives list of demands to Govt
THE Nagpur Residential Hotels Association (NRHA) has
demanded following relief from the Central and State Governments as support to the hotel industry. They include:
1) GST collected for next three years should be returned in the form of subsidy.
2) Electricity charges should be at industrial rates.
3) Electricity charges should be charged as per actual and not on average basis.
4) Property Tax should be waived for at least 6 months and for the next three years, it should be charged at residential rate.
5) There should be no increase in any license fees.
6) The Excise license fees of the lockdown period should be reduced on a pro-rata basis.
7) Banks should also be asked to be soft, loans need to be restructured without any coercive action and liberal interest rates. Furthermore, instalments should restart after a year, so that the establishments get sufficient time to stand-up again.