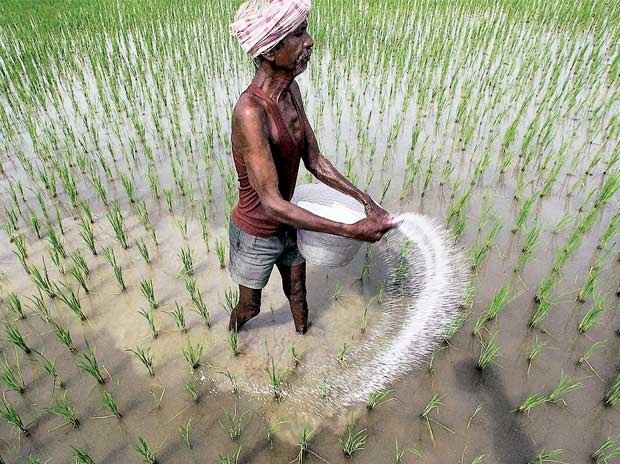 THE decline in domestic gas prices is likely to benefit urea producers as it will lower the cost of production and reduce the requirement of subsidy, ratings agency Icra said. However, the increase in prices of phosphoric acid is expected to moderate the profitability of phosphatic fertiliser producers, Icra said in a report. The sector saw robust growth in April-September 2020-21, driven by early as well as cautionary buying by farmers in the light of COVID-19 pandemic, growth in sowing levels, and support for agriculture from various government schemes, the report said.
On raw material side, urea players continue to benefit from subdued natural gas prices, it said. On the domestic gas front, the government mandated price for October-March FY21 has declined to USD 1.79 per metric million British thermal unit (mmbtu) on Gross Calorific Value (GCV) basis, in line with global pricing benchmarks to which the pricing of domestic gas is linked, the report said.
"Nearly 41 per cent of the natural gas requirement for the fertiliser sector is met through domestic gas with the remaining 59 per cent being met through a mix of term LNG and spot LNG. With the domestic gas price for H2 2020-21 being set at the lowest level since the Rangarajan formula was instituted, the pooled price for the fertiliser sector should witness a decline of USD 0.25 per mmbtu," Icra Group Head and Senior Vice- President K Ravichandran said.