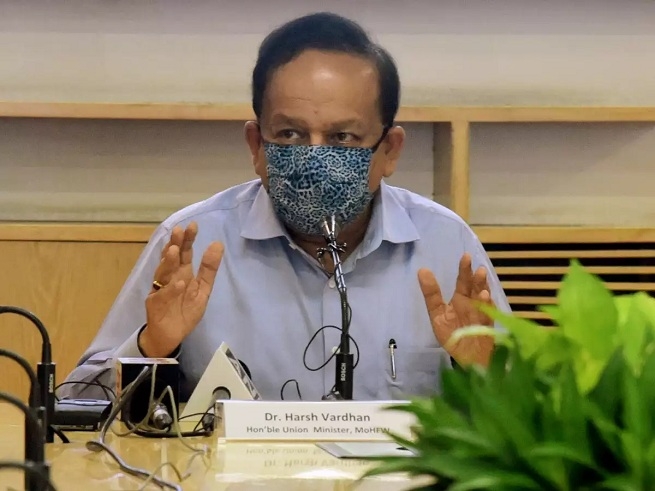 NEW DELHI :
UNION Health Minister Harsh Vardhan on Tuesday released a protocol for the clinical management of COVID-19, that lists dietary measures, yoga and Ayurvedic herbs and formulations such as Ashwagandha and AYUSH-64 for prevention of coronavirus infection and treatment of mild and asymptomatic cases. The 'National Clinical Management Protocol based on Ayurveda and Yoga for Management of COVID-19' was released by Vardhan in the virtual presence of Shripad Naik, Minister of State for AYUSH.
"This protocol dealing with preventive and prophylactic measures is a significant step not only in management of COVID-19 but also in making traditional knowledge relevant to solving problems of the modern time," Vardhan was quoted as saying in a statement. "Unfortunately, Ayurveda did not receive much attention after independence until Prime Minister Narendra Modi took up this cause with the importance it deserves," he said while stressing that Ayurveda "had a significant impact in the foundations of modern medicine."
The AYUSH Ministry, in the protocol document, pointed out that the current understanding indicates a good immune system is vital for prevention of coronavirus infection and to safeguard from disease progression.