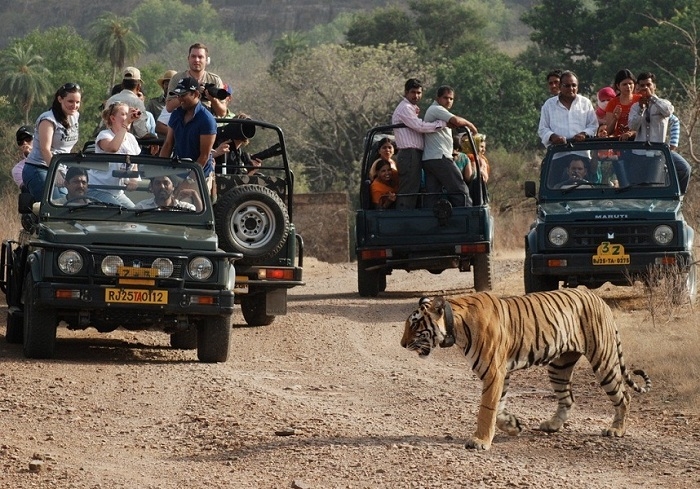 Business Bureau :
THE tourism sector is going to be the next growth driver for India but to achieve that, it needs to survive the impact of the COVID-19 pandemic and revive, the Federation of Associations in Indian Tourism and Hospitality (FAITH) said on Thursday. Currently, each vertical of the tourism industry is under deep stress, it added. "Our first goal is to move India into the top-20 ranks in global tourism competitiveness in 5 years post COVID-19 and then make our place in the top-10 in five years after that," FAITH Chairman Nakul Anand said. Indian tourism is estimated to contribute 9-10 per cent to India's gross domestic product (GDP) on a direct and indirect basis, he added while addressing the virtual conference on the India Tourism Vision Day.
"In the post-COVID-19 normal as our country moves towards the stated goal of becoming a USD 5 trillion economy, our vision is to have a tourism economic footprint of USD 500 billion. That would more than double the economic footprint of tourism from what it is today," Anand said. He added that this would unleash major employment growth for India. "Our industry has the potential to double the jobs that tourism influences from around five crore currently to over 10 crore." Each segment of the Indian tourism industry is committed to this goal. The way forward will entail contribution from each member association, he added. "While we remain optimistic of the growth in Indian tourism and its role in serving national priorities, the question today is of the industry's survival in the post-COVID-19 normal," Anand said.
He added that this is the worst crisis ever to hit the tourism and hospitality industry, a crisis worse than the economic depression, the world wars and 9/11. As an industry, tourism was the first to be affected and will be the last to recover, he added. "Each vertical of our tourism industry is under deep stress — travel agents, hotels, tour operators, tourist transporters, restaurants, guides, and destinations. The list is endless. The RBI risk survey, the Income Tax and GST collections data and the GDP data all have repeatedly highlighted our industry's plight," Anand said.
Till time the vaccine is deployed, we need to sustain tourism and the service talent that forms the core of this industry, he added. "We believe this will be best served by our request for a Tourism COVID-19 Fund set up by the Ministry of Tourism where interest-free funds are given to support the employees and the tourism companies," Anand said.