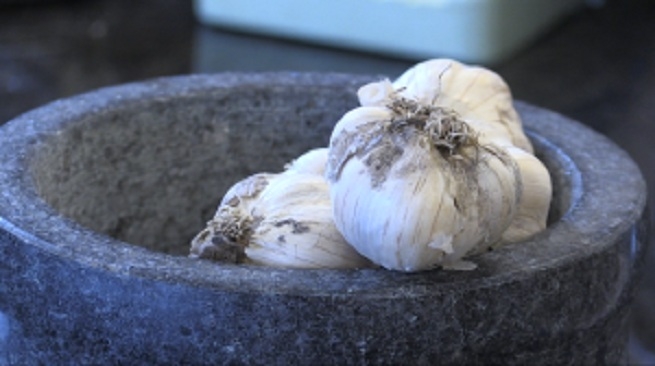 Business Bureau :
The garlic prices have shot up this season compared to prices one month ago due to lower supply to the market. Excess rains have spoilt 30 per cent to 40 per cent of garlic crop thereby pushing up the prices in the market. Consumers may not get respite from soaring prices till the new crop arrives in the market from January, traders said.
In wholesale market garlic is being quoted at Rs 80 per kg to Rs 100 per kg compared to one month ago at Rs 40 per kg to Rs 50 per kg, said Jaiprakash Vasani, former President of Aloo Batata Adrak Lasun Adatiya Welfare Association, Kalamna while talking to The Hitavada. In retail, garlic is being available at Rs 140 per kg to Rs 160 per kg. He further said that the supply of garlic is arriving from Kota, Rajasthan, some parts of Gujarat to Kalamna wholesale market.
On an average three to four trucks (10 tonne to 12 tonne) daily arrive at the market. It is estimated that five tonnes of garlic is consumed in the city daily. Kalamna market being a transit hub also caters to places like Chandrapur, Wardha, Bhandara and other small towns and cities of Vidarbha, he added.