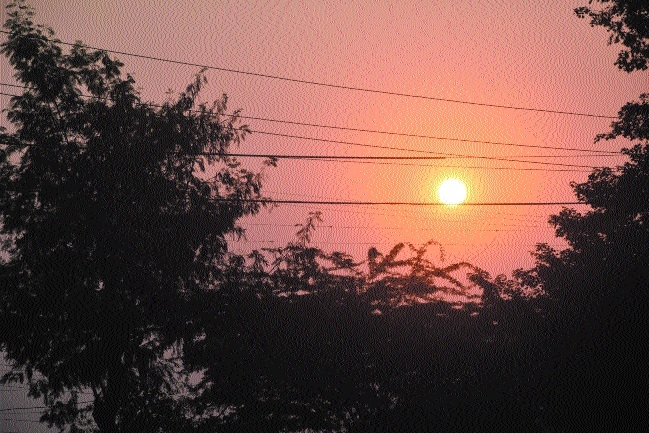 As the sun goes down the hills in the evening, mild cold is felt in State capital.
Staff Reporter :
Now weather conditions have started to change in State. Mild cold is trying to build inroads, giving slight pinch to people during evening and morning hours. With this, now everyone is expecting that winter season is almost on the door step. Weather Department said that weather conditions remained dry during last twenty-four hours in State. Maximum temperatures remained at normal level everywhere. The highest maximum temperature of 35 degrees Celsius was recorded in Khandwa.
There was no major change in minimum temperatures as well. They remained above normal level in Jabalpur division and at normal level in other regions of state. The lowest minimum temperature of 12 degrees Celsius was recorded in Datia. In its forecast, Weather Department told that there is possibility of decline in minimum temperatures.
This forecast of Weather Department is the harbinger that winter season is going to make entry into state shortly. As weather conditions are favourable for onset of winter season and weather is also changing, people have a find a huge relief from excruciating heat which was making life uncomfortable few days back. Mild cold is likely to intensify in coming days.