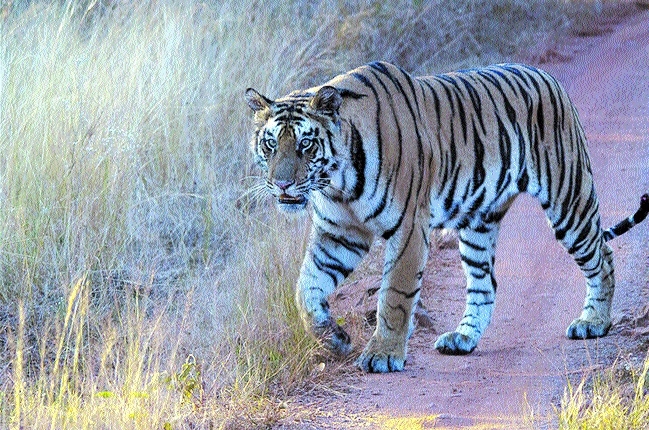 Staff Reporter :
Panna Tiger Reserve of Madhya Pradesh is finally enlisted in UNESCO's Man and Biosphere (MAB) programme. The reserve has joined world network of biosphere reserves. This is the third biosphere in State following Pachmarhi and Amarkantak, the first two. Panna was notified as biosphere reserve by Ministry of Environment and Forest in the Year 2011.
On October 28, UNESCO website included Panna in the list. Panna has been described as critical tiger habitat and it is home to world heritage site of Khajuraho temples. UNESCO has allotted the reserve as Biosphere Reserve status after it brought the tiger population back from zero to 54 within ten years. About ten years back, tigers were vanished from the reserve and then forest department re-introduced the big cats in its ambitious plan.
On its portal, UNESCO has described Panna area has undergone substantial ecosystem restoration in the buffer zone. With only three urban centers and over 300 villages, agriculture is the main source of income, together with horticulture, forestry and cultural and eco-tourism. The reserve officials said that this is a proud movement for them. In the year 2009, there were no tiger left in the reserve. On March 2009, officials translocated two adult female tigresses from Bandhavgarh and Kanha reserves. The reserve witnessed many ups and downs but within ten years, it became favourite habitat for the stripped animals.