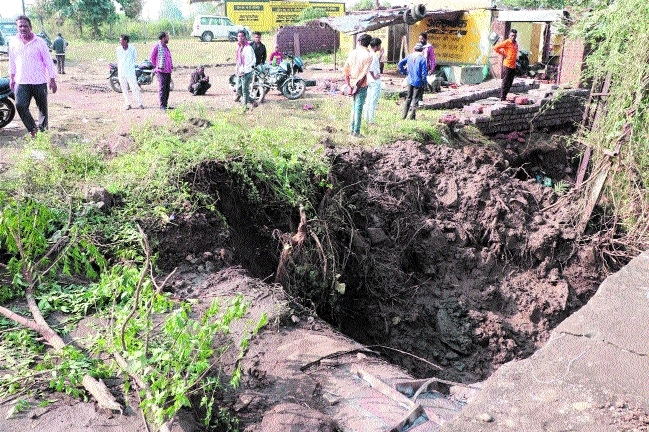 Staff Reporter :
A portion of wall in Inayatpur collapsed due to bursting of Kolar water pipeline. No causalities were reported. As per locals the force of water was very high which also led to water-logging in nearby areas. BMC water works officials reached the spot within half an hour but the issue was rectified only by the evening.
BMC officials also inspected the water pipeline in nearby areas to check any leakage and problem in the water supply. Last month water leakage in Narmada pipeline near Baghsewaniya has resulted in huge water loss. Bhopal Municipal Corporation has started the rectification work. Water supply remained affected in many areas.
Almost all colonies coming from zone 3 to zone 19 were affected due to this. Besides, Bhopal Municipal Corporation (BMC) is yet to penalise people wasting potable water for washing their vehicles. Even the big construction projects of the civic body as well other agencies are also consuming a good amount of water at a time and to add to this, the authorities have failed to plug the water leakage, which approximately results in wastage of 75,000 litre in a month.