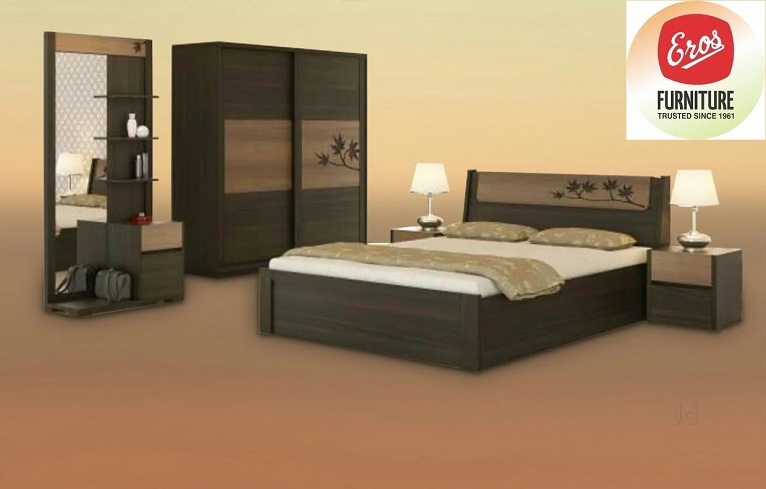 Business Bureau :
CENTRAL India's trusted brand, Eros Furniture is celebrating 'Erostsav', just in time for the festival of lights. The one-stop prestigious furniture showroom in Nagpur presents irresistible offers on a wide range of 'Made in India' furniture. This eclectic collection of classy and trendy furniture is available at cheaper than online shopping prices.
One of the best parts of not giving this furniture gala a miss is the advantage it offers to select from physical display (not a virtual one), enhanced further by the personalised service and recommendation guidance if needed. Amongst the items on display are over 31 options of sofa sets (corner sofa+puffy+2 chairs+centre table) between Rs 24,900-95,000, over 25 options of 4-piece bedroom sets between Rs 24,900-150,000, over 8 options of recliners between Rs 18,000-35,000, over 20 options of work from home 'WFH' furniture from Rs 2,700 onwards, over 35 options of dining sets between Rs 7,900-85,000, over 21 options of steel wardrobes with overhead unit between Rs 10,500-29,900, wall units between Rs 3,900-16,900, metal beds between Rs 5,400-16,900, room partition and book shelf and modular office work station.
Eros Furniture is known for offering complete 'Flat Pack Furniture' and has a record of furnishing a complete flat in just one day at a very reasonable price. For more information, interested may call on (Mob: 9372157624, 9325524362) or (Phone: 0712-2522055).