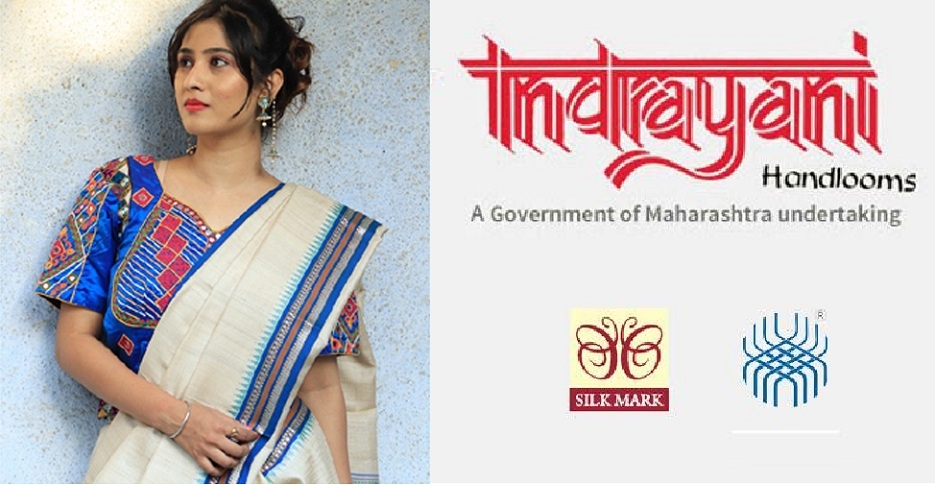 INDRAYANI Handlooms is working with an intention to popularise handloom products in a big way. To spread the awareness, Maharashtra State Handloom Corporation Limited (MSHCL) has opened a sales outlet at Dr Babasaheb Ambedkar International Airport, Nagpur. Similarly, it has opened a new sales outlet by the name of Indrayani Handlooms at Aurangabad Airport. Tourists and city residents can now buy pure handloom products during the festive season.
The outlets offer Tussar sarees, Mahatrashtra's popular Paithani saree, GI certified clothes, garments and India Handloom garments and bamboo products. Apart from this, Baug, Mulberry, Indigo, ancient printed saree, towels, bedsheets, dari, etc., in pure handloom are available. The Handloom Corporation products include India Handloom Mark, Silk Mark, Handloom Mark, weavers tag, Geographical Indications (GI) tag, which assures the customers of purity and branded handloom products, informs a press release issued here.
Madhavi Khode Chaware, Commissioner of Textiles, Government of Maharashtra and Managing Director, Maharashtra State Handloom Corporation Limited (MSHCL) appealed the public to buy pure handloom products for the growth and development of the market and to popularise the handloom products and motivate the artisans and weavers scattered across the country, the press release said.