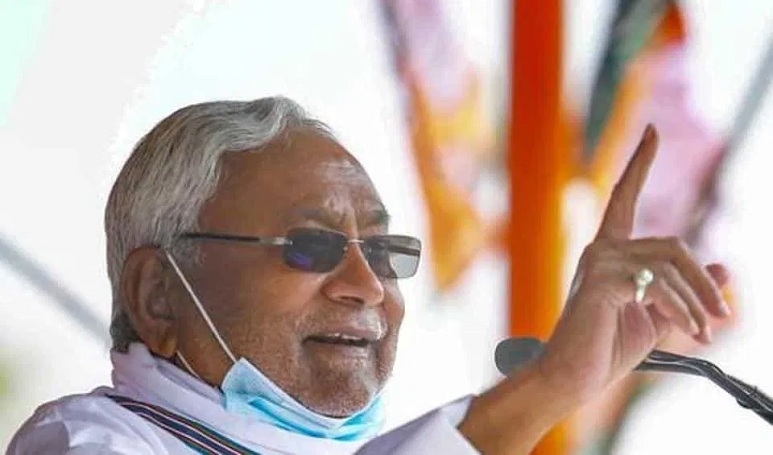 PATNA :
CHIEF Minister Nitish Kumar Wednesday "saluted" people for giving majority to the NDA in Bihar and thanked Prime Minister Narendra Modi for his support. "I salute people for the majority they have given to the NDA. I thank Prime Minister Narendra Modi for his support," Kumar tweeted in his first reaction after the ruling coalition won majority in Bihar.
The NDA won 125 seats in the 243-member Bihar assembly against 110 clinched by the opposition Mahagathbandhan to pave the way for a fourth successive term for Kumar in the office. Nitish Kumar's unusual knack for spotting friends has ensured a fourth straight term for him in office despite the drastic slump in his electoral fortune that relegated his JD(U) to the third position in the State assembly with just 43 seats, down from 71 it had won in 2015.
The most atypical of politicians owing their rise to post-Mandal politics, Nitish Kumar stood out for his ability to address the governance deficit, unlike a majority of the breed reared in the socialist stable, but was often accused of pursuing politics of opportunism. Known for weighing his options carefully before making any move, Nitish Kumar, upon a closer look, comes across as a risk taker who has not shied away from going against the tide.