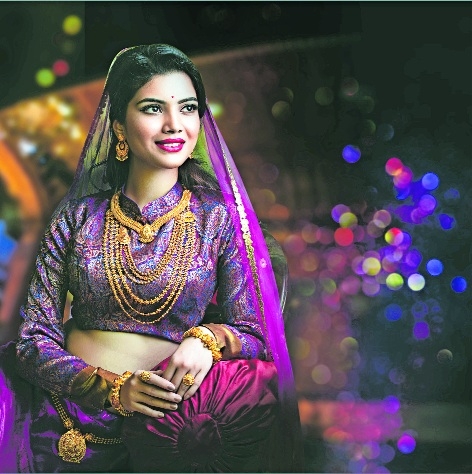 Business Bureau :
Buying gold silver or diamond jewellery on the occasion of Dhanteras and Diwali is considered very auspicious. Looking at this, Rokde Jewellers has come out with a wide range of ornaments. These attractive and modern designs of the jewelleries are put on display at all the showrooms of the company. Customers may can buy jewellery for youths, men and women from the state-of-the-art showrooms of Rokde Jewellers. Although all the designs of the jewellery are made keeping in mind the taste and liking of the customers, new collection has also been added for the festive season.
Rokde Jewellers has four spacious showrooms located at strategic places including Laxmi Nagar, Mahal, Itwari and Airport. The range of jewellery is also designed keeping in view the marriage season. Rokde Jewellers has maintained this glorious tradition of jewellery making for almost 100 years and has maintained its number one position in the field. That is why, this small jewellery shop in its early stage, which is a confluence of pure and wonderful craftsmanship, has become a big empire in the ornaments business today. Moreover the jeweller is also called the 'Jewel of Nagpurkar' and 'Nagpur's own Brand'.
Nagpur based Bhaiyyaji Rambhau Rokde had set up Rokde Jewellers and on the basis of hard work the small shop has taken a shape of big chain of showrooms. Over these years, the jewellers has earned a special name for itself among the customers. "Right from the beginning we have been working hard to make our customers satisfied and feel happy which is a very crucial element in the jewellery business. Our sincere efforts in this regard for the past many decades are showing encouraging results and Rokde Jewellers has now become one of the top brands in the region. And when it comes to buying gold, silver or diamond jewellery, people trust Rokde Jewellers," said Director of Rokde Jewellers Rajesh Rokde recently.