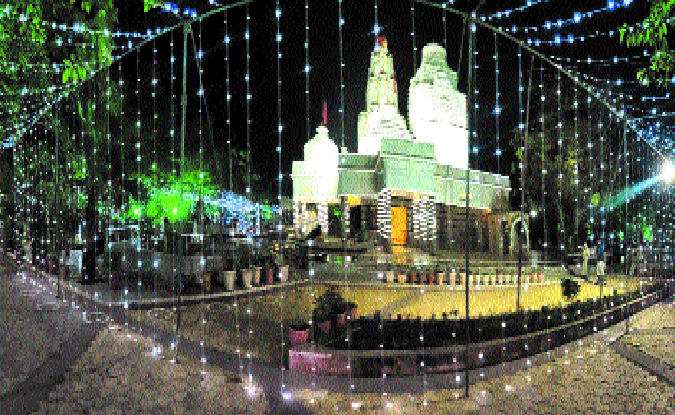 Amid fireworks and religious mantras, people across the city geared up with warm welcome of Goddess Lakshmi along with Ridhi-Sidhi to their homes as well as shops.
On Friday, people observed the rituals of 'Roop Choudas' which assumed as important for girls especially. The city had worn bridal look amid bursting crackers and colourful lights during evening hours.
On the day, girls put 'Ubtan' (traditional face pack) on their face. The rituals of 'Roop Chaudas' assumed as important for achieving beauty. Since Friday morning people were busy decorating their houses with designer Rangoli and earthen lamps.
On Saturday, there will be main celebration of Diwali (Lakshmi Pujan) and on Sunday there will be 'Govardhan Puja' which is also known as 'Annkut'. On Monday, ritual of Bhai Dooj which is also known as Yam Ditiya will be observed.
City markets have been decked up and temples are decorated in attractive way by fresh flowers and colourful lights. Large number of people thronged in markets for bagging puja material and decorative items. In the evening, devotees gathered at temples to seek the blessings of Goddess in attractive dresses. People washed their homes and decorated with rangoli, colourful lights, flowers and designer candles while children selected new clothes to carry on Diwali.