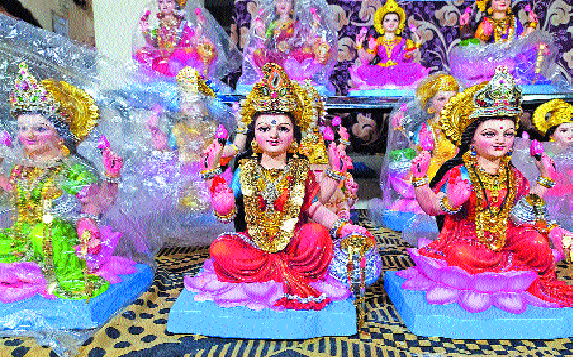 By Rajendra Diwe
Diwali or Deepavali, the festival of lights and the most significant festival in Indian culture starts with Dhanteras. Though the entire world is reeling under coronavirus pandemic, people in India are celebrating the festival with joy and fervour. The celebration extends to all of India, parts of Nepal and various other parts of the world. This festival is not limited only to Hindus, but other religions like Jain, Sikhs, Newar Buddhists also celebrate the same. For Jain religion, it is celebrated to commemorate the spiritual awakening or nirvana attained by Lord Mahavira, the Sikhs observe Bandi Chhor Divas with glee as it marks the day when the Sixth Sikh Guru, Guru Hargobind, unshackled the chains of the brutish prison of the Mughal Empire and freed himself.
Muhurat
Chaturdashi Tithi that started on Friday at 6 pm will end at 2.17 pm on November 14. Therefore, people can observe Narak Chaturdashi till 2.17 pm.
Amavasya Tithi begins at 02:17 pm on November 14.
Amavasya Tithi ends at 10:36 am on November 15.
Lakshmi Puja Muhurat - 05:33 pm to 07:32 pm.
Duration - 01 hour 59 mins
Pradosh Kaal - 05:32 pm to 08:07 pm
Vrishabha Kaal - 05:33 pm to 07:32 pm.
The dark night (no moon night) of Ashwin/Kartik month in Diwali is considered as the main day of celebration. On this day Mahalaxmi Pooja is being performed during Pradosh Kaal. This year Narak Chaturdashi and Laxmi Pujan are celebrated on the same day that is November 14.
According to Vedic scriptures, "If the Pradosh Kaal does not coincide with Amavasya within two days, then Diwali is celebrated on the second day. This is the most widely followed way to commemorate the divine day.
On the other hand, there is a contrary belief that if the Pradosh Kaal does not coincide with Amavasya during two days, then it should be the first day to be chosen for the auspicious occasion of Diwali. If Amavasya does not occur, and Chaturdashi is followed by Pratipada, then Diwali is celebrated on the day of Chaturdashi itself."
The optimum time for Mahalakshmi Puja is during Pradosh Kaal, when any of
the fixed ascendant out of Taurus, Leo, Scorpio, and Aquarius, is rising in the
eastern horizon. The Pradosh Kaal prevails for approximately 2 hours and 24 minutes after sunset.
Many communities especially Gujarati businessmen do Chopda Pujan during Diwali Puja. During Chopda Puja new account books are inaugurated in presence of Goddess Lakshmi to seek Her blessing for the next financial year. Diwali Puja is also known as Deepavali Puja and Lakshmi Ganesh Pujan.