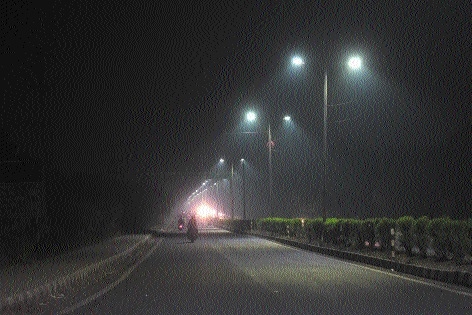 Staff Reporter :
air quality index was recorded 37 on Sunday in Bhopal city which is considered as a good quality index especially during festive season of Diwali. This year, change was witnessed in Diwali celebration and mostly green crackers were purchased by people. Environmentalist V K Panth said that during Diwali usually noise and air pollution levels are quite high but this year desirable change is witnessed which is very good.
There were many social awareness campaigns done in the city to encourage people for noise free and cracker-free Diwali celebrations. Air pollution has many forms and is caused by several factors. Bursting crackers on Diwali increases concentration of dust and pollutants in the air. After firing, fine dust particles get settled on the surrounding surfaces which are packed with chemicals like copper, zinc, pollutants like oxides of sulphur etc which is harmful.
Rahul Singh, a local, said that celebrations were mainly lighting diyas and distributing food for needy. Bursting of crackers was done mainly as pooja rituals. In industrial area air quality index recorded was 50 on Sunday which was moderately good as compared to last year Diwali.