Nikon's new DSLR Z6 M II camera launched at Moonlight Photography Mall, Sitabuldi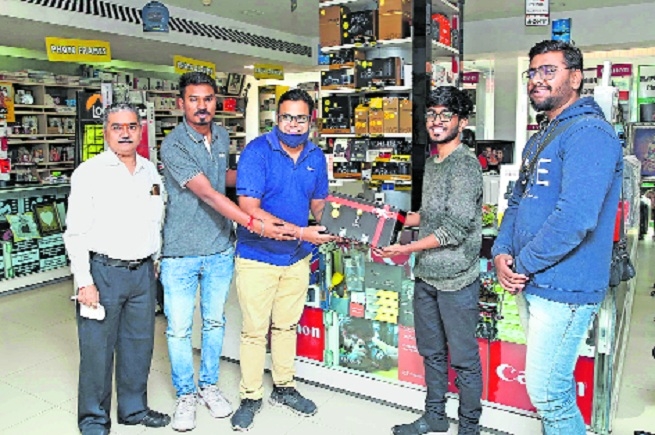 Business Bureau :
THE new Nikon DSLR Z6 M II camera was recently launched at Moonlight Photography Mall. Nikon's Assistant Manager- Sales Binoy Bhandari handed over the first Nikon DSLR camera Z6 M II of Vidarbha at Moonlight Photography Mall. The camera was handed to the prime customer Anuj Krishna. Moonlight Studio deals in all types of photography products under one roof.
The full range of Nikon, Canon, Sony, Gopro and Fujifilm digital cameras are available at the showroom. The entire range of D-SLR cameras are on display starting from Rs 24,995 at the Moonlight Photography Mall. All types of lenses from wide angle to telephoto is on display at the showroom. For further details, interested may visit Moonlight Photography Mall, situated at Variety Square, Sitabuldi (Ph: 0712-2525486, 9730300923).
Moonlight Studio is a one-stop-shop for all products and services related to photography. It is one of the oldest studio's in Nagpur and caters to all photography needs, from royal family portraits to wedding shoots to sale of photography products. Given the 70 year legacy of the studio, customers can expect to get the best-in-quality photo shoots and the most pointed advice for photography needs.