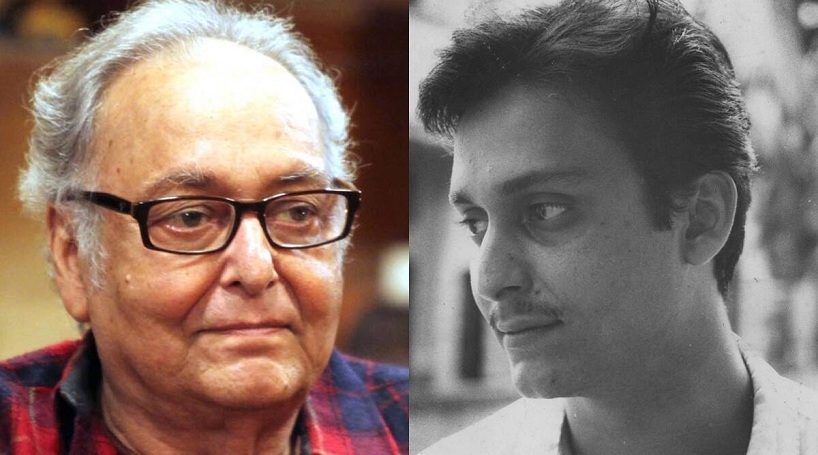 KOLKATA :
HE was the actor who epitomised the best of world cinema, transcending the boundaries of country, state and language to give expression to Satyajit Ray's cinematic vision and get framed in celluloid greatness. But the legacy of Soumitra Chatterjee, who died on Sunday at the age of 85, is not limited to the Ray firmament, just as he was never only a Bengali star of Bengali cinema.
The suave actor of the world, sometimes called last of the Mohicans and familiar to students of cinema anywhere in the globe, acted in 14 Ray films and over 300 others, gracefully transitioning into commercial cinema in a variety of roles. He made his presence felt on the stage too – as actor, playwright and director. One of the acting world's greatest luminaries slipped away just a day after the festival of lights -- and more than a month after he was admitted to a Kolkata hospital with COVID-19. The actor is dead, his work lives on. As debuts go, his was one for the history books, the image of a bearded young man with his son on his shoulders in that still from "Apur Sansar" imprinting itself in filmic greatness.
His portrayal of a grieving widower who ultimately reconnects with his estranged son in the 1959 film that completed Ray's famous Apu trilogy made him the toast of world cinema community. And the rest as they say is history. According to film lore, Chatterjee auditioned for Ray's "Aparajito" in 1957, the second movie in the trilogy that began with "Pather Panchali", but the director found the actor, then 20, too old to play the adolescent Apu. Chatterjee, however, remained in touch with Ray and eventually landed the role of Apu. His bearded look, it is said, reminded Ray of a young Tagore.
In the decades that followed, Chatterjee became the go-to actor to play characters of certain age and intelligence in movies and theatre while also writing poetry and plays. It was a lifelong pursuit of the arts that ended today Born in Calcutta (now Kolkata) in 1935, Chatterjee, spent his early years in Krishnanagar in Nadia district where he completed his schooling. He was introduced to acting through family stage plays by his grandfather and lawyer father, both amateur theatre actors. Chatterjee did his masters in Bengali literature from Calcutta University. Interested in the arts from a young age, he saw a play by Bengali theatre doyen Sisir Bhaduri. It was a turning point, making him realise he wanted to be an actor. However, it was only when he reached the sets of "Apur Sansar" on August 9, 1958 for his first day of shooting that he knew he had found his calling. There was no looking back after that and Chatterjee became an integral part of Bengal's art and cultural life with his movies. But he represented India too on the world stage.