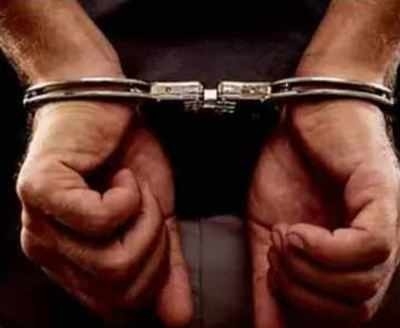 Staff Reporter :
A team of STF Jabalpur nabbed two drug peddlers involved in an inter-state narcotic racket and seized 180 grams smack from them at Sironj – Vidisha crossing in Bhopal. The arrested have been identified as Satyanarayan Meena, son of Kaluram Meena, resident of Kohni village in Rajasthan and Ram Singh Meena alias Bacchan, son of Bhanwarlal Meena, a resident of Chhapra in Rajasthan.
It may be noted that under the direction of Superintendent of Police, STF Jabalpur, Neeraj Soni, STF started a special campaign against trade and transportation of narcotic substances. During the special campaign, STF Jabalpur received information about two drug peddlers of inter state racket involved in narcotics trade who were waiting for delivery of narcotic consignment. Acting promptly on the information, STF Jabalpur team led by Inspector, Sarika Jain comprised of ASI, Raghuveer Sarote, Head Constable, Sampurnanand, Constables, Nirmal Singh and Chhatrapal Singh started a search and succeeded in trapping the suspects at Saronj – Vidisha crossing in Bhopal.
In their search, STF personnel seized 180-grams Smack and handed over the accused to STF Bhopal. The STF Bhopal registered a case while further investigations are underway to identify and apprehend other persons working in the network of inter state gang of drug mafia.