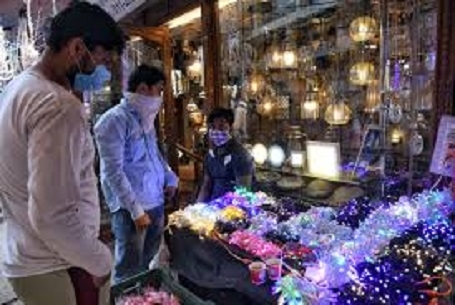 Business Bureau :
Indian consumers' interest in 'Made in China' products has declined during the current festive season as just 29 per cent of people surveyed bought Chinese goods, according to a survey conducted by online platform LocalCircles. Last year, around 48 per cent people surveyed had bought Chinese products during the festive season, the survey of more than 14,000 people stated. "When a similar question was asked in November 2019, 48 per cent consumers had admitted to buying China-made products during the festive season last year which dropped down to 29 per cent this year.
This is a 40 per cent y-o-y decline in terms of absolute number of Indian consumers buying Made in China products during the festive season," LocalCircles Founder and Chairman Sachin Taparia said in a statement. The survey was conducted across 204 districts of the country between November 10-15, LocalCircles said. Even among the 29 per cent respondents who bought China-made goods, 71 per cent said that they did not consciously purchase 'Made in China' products this festive season and 66 per cent consumers admitted to have purchased them.
"After over 20 Indian soldiers were martyred in Galwan valley by their Chinese counterpart in June this year, the anti-China sentiment grew in India. In the survey conducted thereafter, 87 per cent Indians said they would be willing to boycott China-made products for the next one year," the survey said.