World is counting on India for accessibility, affordability of COVID-19 vaccines: Jaishankar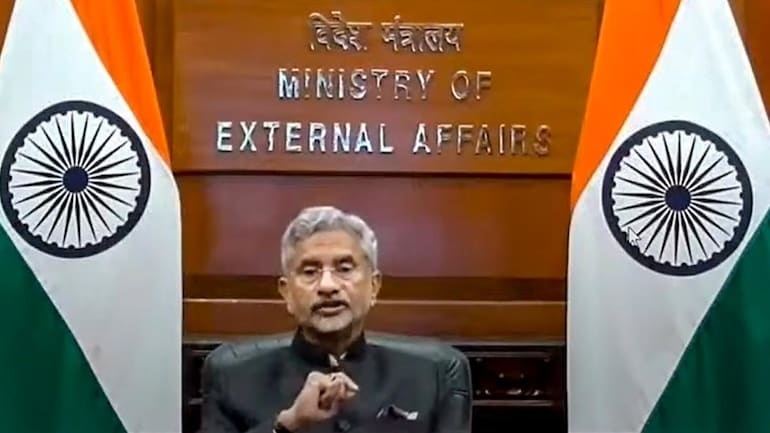 NEW DELHI :
EXTERNAL Affairs Minister (EAM) S Jaishankar on Monday stated that the world was counting on India to make COVID-19 vaccines accessible and affordable for all. While speaking at the third edition of Deccan Dialogue, Jaishankar said: "PM Modi has committed to the UN that we will help make vaccines accessible and affordable to all. And believe me, from the regular conversations I have had with so many counterparts, the world is counting on us to do so."
He further stated that all countries must try to come out of the COVID-19 crisis with a stronger sense of cooperation. "In the last few years, India has emerged as the first responder in our immediate vicinity to humanitarian assistance, and disaster relief situations. We have been there, whether it was the Nepal earthquake, the Yemen civil war, the Mozambique cyclone and the Sri Lanka mudslides," said the Minister. Relentless efforts by India helped in keeping the spotlight on cross-border terrorism it faced and the world was gradually becoming aware of the global nature of international terror, External Affairs Minister S Jaishankar said on Monday. Without naming Pakistan, he said one of India's immediate neighbours was indulging in State-sponsored cross-border terrorism.
We have in our immediate neighbourhood, a particularly egregious example of State-sponsored cross-border terrorism. The world is gradually becoming aware of the global nature of international terrorism," he said, in a virtual address at a programme organised by the Indian School of Business (ISB) here.
India's COVID-19 recoveries more than fresh infections for 44 days in a row
NEW DELHI,
Nov 16 (PTI)
INDIA'S trend of registering daily COVID-19 recoveries outpacing the daily infections continued for the 44th day as 43,851 patients recuperated in a span of 24 hours as against 30,548 newly detected cases, the Union Health Ministry said on Monday. This translates to a net reduction of 13,303 in the active COVID-19 caseload which now stands at 4,65,478 and accounts for 5.26 per cent of the total cases. India's COVID-19 caseload mounted to 88,45,127 with 30,548 infections being reported in a day, while the number of people who have recuperated from the disease surged to 82,49,579. The coronavirus death toll climbed to 1,30,070 with 435 new fatalities, the data updated at 8 am showed.