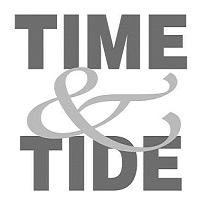 BY STAYING away from the Regional Comprehensive Economic Partnership (RCEP) which formed the biggest free trade agreement in the world, India has made its point amply clear that it would do anything to safeguard interests of domestic businesses. There was a big push till last year to join the 15-nation multilateral economic partnership but India opted out at the last minute over lack of clarity in protection against import surge and no credible assurances on market access and non-tariff barriers. Joining RCEP would have effectively been a free-trade agreement with China, diminishing Indian manufacturers further and strengthening China's imprint on all of India's products.
India's stand reflects the strong leadership of Prime Minister Mr. Narendra Modi and concern for India's service sector. Though the RCEP makes a large bloc of economic partnerships without India it would not have much relevance because the aim of the pact was to consolidate a big market by including countries like India and China together. The perils of having China in the scheme of things might be realised by the other partners of the agreement pretty soon.
NO EASY
VICTORIES AS AN old school product who never shies away from putting in blood and sweat in each effort, Cheteshwar Pujara knows what goes behind earning a victory. He will be the backbone of Indian batting in the tough series against Australia and is pretty aware of the challenges in store. Pujara was candid enough in reminding the Australians that victories do not come easy despite having players of huge class in the line-up. India is being reminded of the presence of Steve Smith and David Warner in the current team which makes winning a hard task for the visitors. However, Pujara has responded really well by reminding the doubters that India, too, have almost the same set of bowlers who earned them a significant victory on the last tour. He has full faith in the bowlers to take 20 wickets in all the Tests. The best part is the unit has experienced what it takes against the Aussie batsmen, especially against tough nuts like Smith and Warner because of their outings in the Indian Premier League. They have been there and done that and if the same is repeated in this series then nobody can stop India from wresting the series honours yet again.