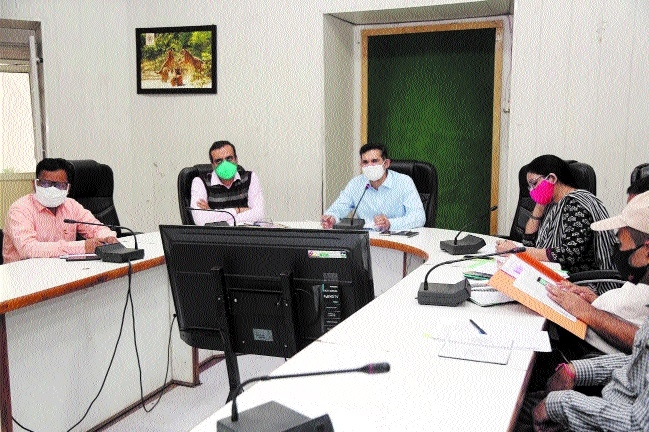 Collector Avinash Lavania addressing a time limit meeting at the Collectorate in Bhopal on Wednesday.
"A dashboard will be setup in Bhopal district to achieve goals of Agricultural Technology Management Agency (ATMA) Scheme," said Collector Avinash Lavania. The Collector gave the above remark while addressing a time limit meeting at the Collectorate. Lavania said that dashboard will be constituted on the basis of State-level plan. All the departments should begin preparations for this and that progress of work will be reviewed every Monday, the Collector added.
Make a roadmap of all the updated status of all schemes and of their objectives. The Collector said that make as many as local level targets for ATMA Scheme and encourage innovation to create more job-oriented systems. Lavania added that Ayushman cards of all BPL card holders in the district should be made, no eligible person should be left out.
District Chief Eexecutive Officer (CEO) in rural areas should conduct a cost-effective review meeting and ensure action. In the urban areas, the municipal zonal officers should inform the people about Ayushman scheme and should ensure that Ayushman cards are made available to all beneficiaries. District Panchayat CEO Vikas Mishra, Additional Collector Umrao Marawi, Maya Awasthi and officials of other departments were present in the meeting.