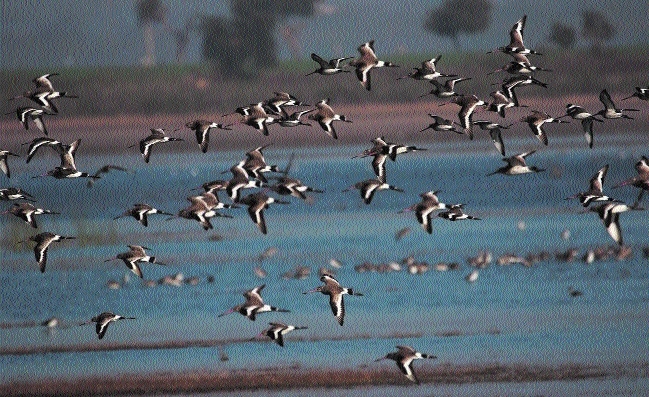 By Ankita Garg :
The epic journey of migratory birds from distant parts of world to Bhopal has commenced even as winter season is trying to settle its foot in State. Currently, their number remains low but bird experts say that number of migratory birds will start swelling from December. There are many birds visited the city wetlands for the first time while a few have revisited city after gap of three years. Notwithstanding lesser number of migratory bird flocks, some rare migratory birds have been spotted in wet lands of Bhopal. Bird species such as Whiskered Tern, Rose Finch, Zigzag Heron and Wryneck have been spotted.
Dr Sangeet Rajgir, State Co-ordinator for Indian Bird Conservation Network, a wing of Bombay Natural History Society said, "This year we are expecting good population of birds flock from December onwards. At present water level is high in water bodies so bird count is low. We spotted Eurasian Zigzag Heron which is rare. Even Rose Finch was spotted at Van Vihar." She added that high water level is not favourable for duck species so they are expected to flock city wetland by December end.
Little Cormorant, Large Cormorant, Gray Haron, Spoon Bill, Woolly Neck, Plain Neck, Ibis, Black Head, Night Haron (rare but not migratory) are being spotted in good numbers. Fly catcher species are spotting in good numbers even Blue Throat (Siberian) was sighted at Kerwa. Brown headed Gulf, Grass species like Munia, silver Red Munia have started flocking the wetlands. Species like Common Pochard, Red Pochard have also started flocking around Vidisha district and Saras have started coming to Bhopal.