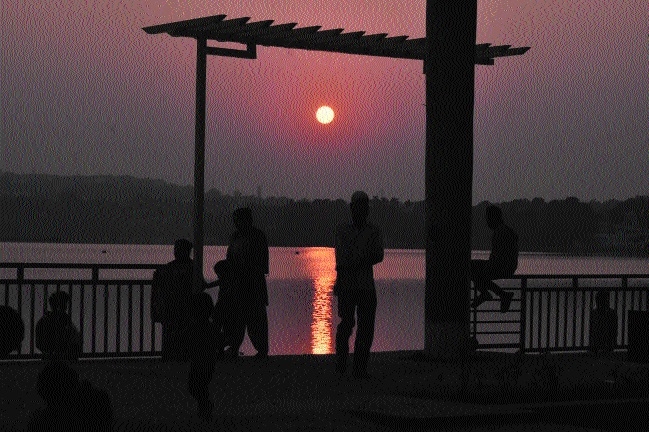 Staff Reporter ;
People have started wearing jackets in the evening as chilly breezy weather sets in city. On Sunday from morning there was slight cold breeze which increased during the evening. On Sunday, the maximum temperature recorded at Bhopal was coming to 30 degree Celsius and minimum temperature was at 13 degree Celsius which was three degree below normal.
The lowest temperature of 11 degree Celsius was recorded at Datia. Wind velocity was recorded at 12km per hour. Fluctuation in temperature range was witnessed in many area. Minimum temperature decreased in many divisions including Shahdol. Maximum temperature recorded at Indore was at 29.9 degree Celsius which was two degree below normal range and minimum temperature recorded at 16.5 degree Celsius which was one degree above normal.
Jabalpur recorded maximum at 30.5 (0) degree Celsius and minimum at 14.6(-2) degree Celsius, Gwalior recorded at 31.2 (-1) degree Celsius and minimum at 12.6 (-2) degree Celsius. Minimum temperature range decreased in Neemuch, Mandsaur Tikamgarh, Sagar, Betul, Hoshangabad, Seoni, Chindwara, Balaghat, Mandla.